April 11, 2022
In Next Engineers' first quarter, which ran from October through December 2021, Engineering Discovery launched in 3 locations: Cincinnati and Greenville, U.S., and Staffordshire, U.K. Engineering Discovery helps students ages 13-14 build awareness about what engineers do through a variety of short, exploratory sessions led by GE engineers. You can take a look at some Discovery activities from Cincinnati and Staffordshire.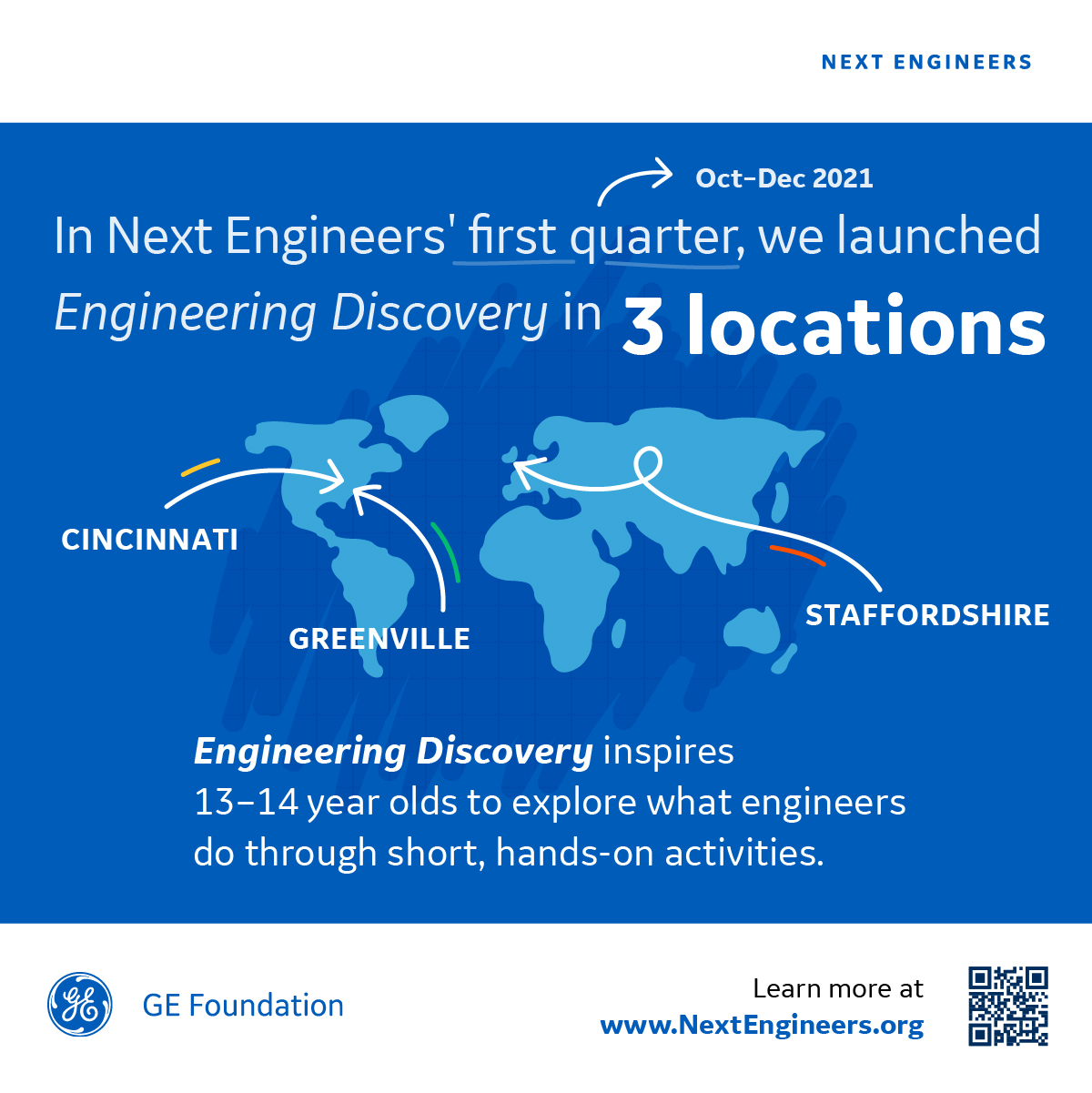 Over the course of 3 months, 2,128 students participated in 22 Engineering Discovery activities at 12 schools, which included working in teams to build the tallest tower possible out of pipe cleaners and straws, learning about and constructing their own assembly lines, and using tension and teamwork to safely contain a bucket of 'toxic' popcorn. At each event, GE volunteers supported students' exploration by sharing their engineering stories and guiding students through the design process.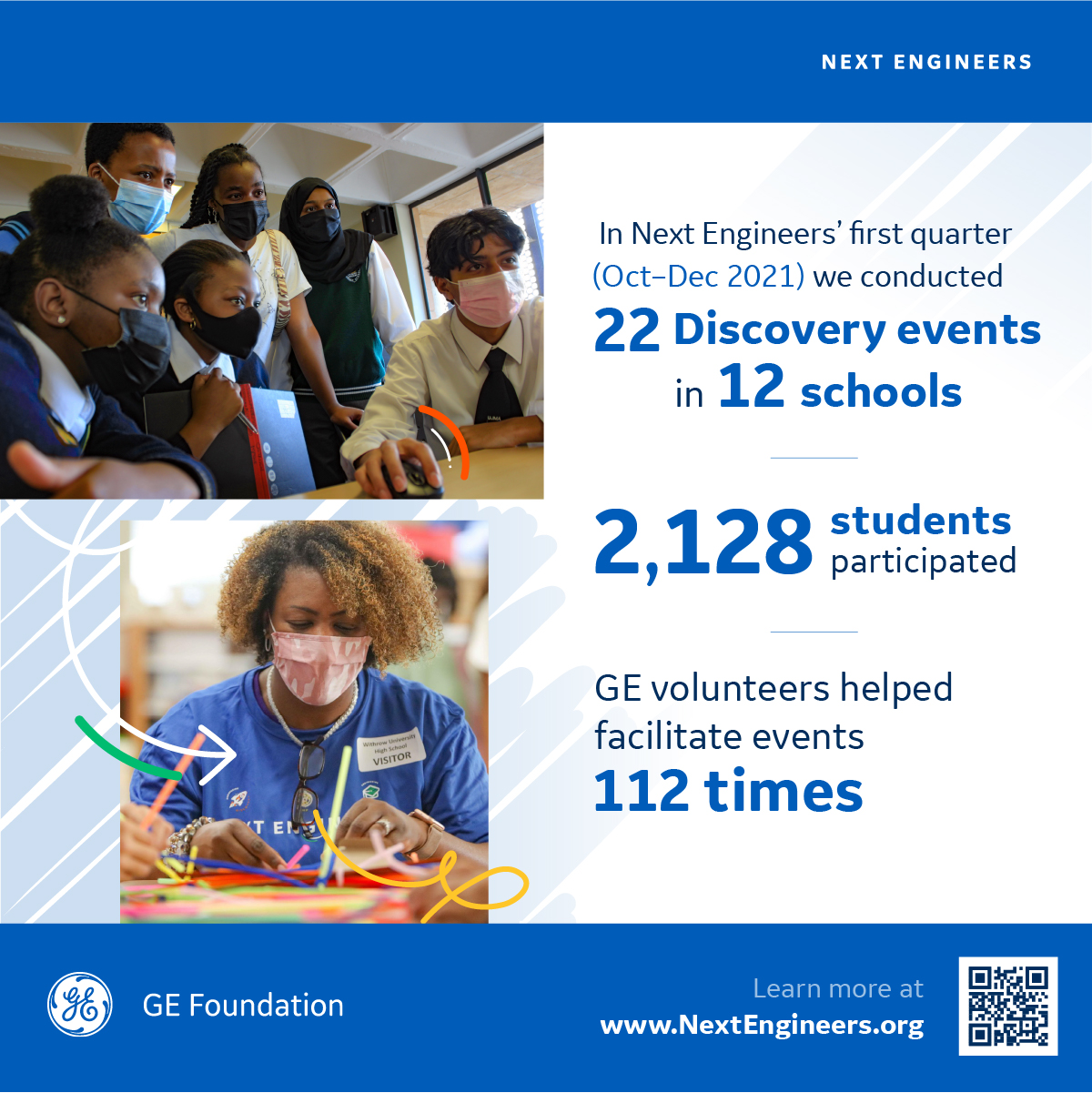 Following Discovery events, students were invited to share their feedback to help us continuously learn and improve Next Engineers. Overall, 92% of students said they enjoyed the events. 80% reported they had learned something. 52.5% said they wanted to learn more. Students wrote that they enjoyed working in teams and having the opportunity to be creative. One shared, "I liked how we used different supplies and worked together to make the building taller," while another wrote, "I liked that it was a hands-on with a group and not having too many rules to follow so that we could be creative."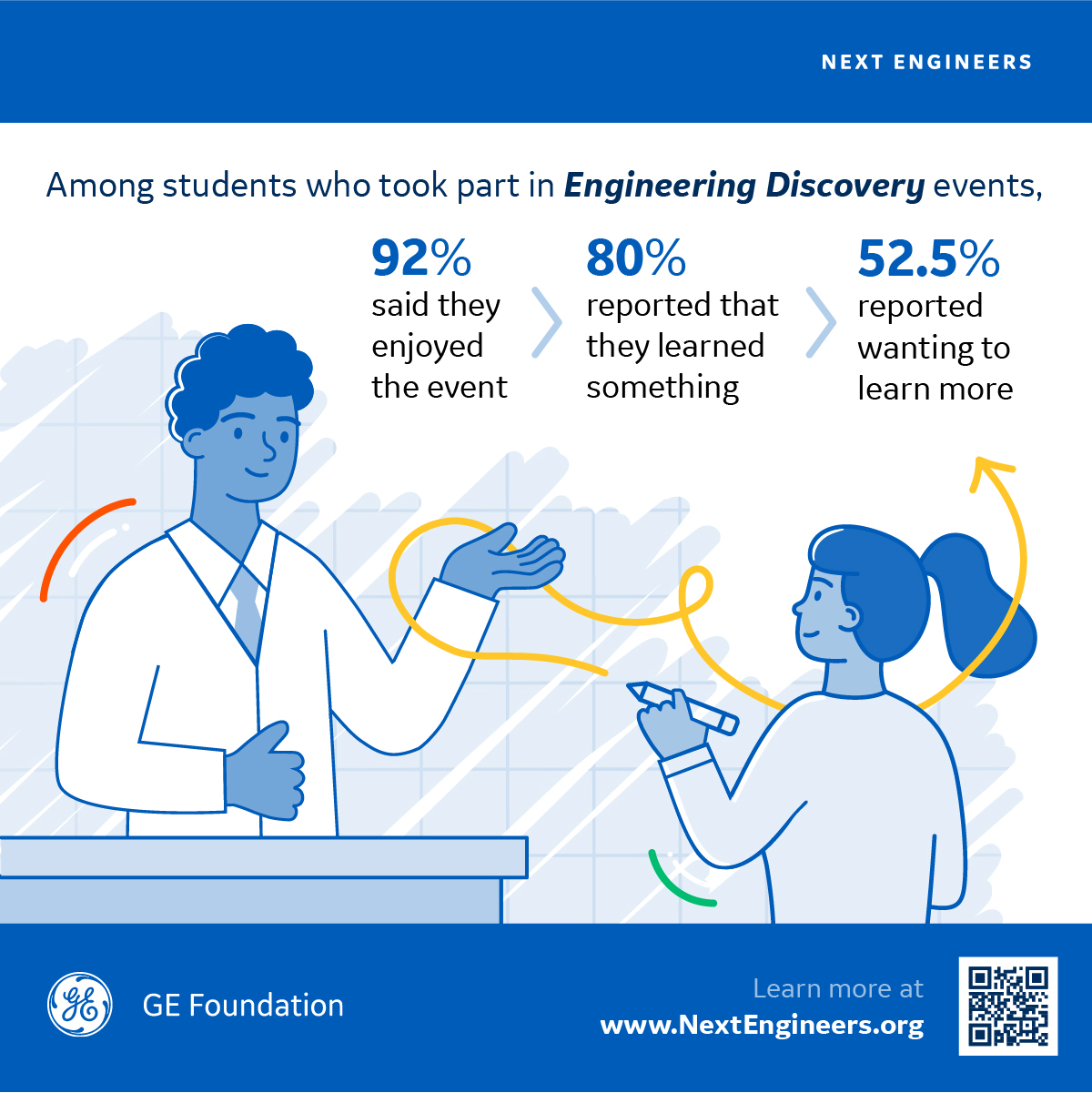 Next Engineers is only just beginning! In our second quarter, the program launched in Johannesburg, and Engineering Academy kicked off in all 4 sites. We can't wait to share more about the students we reach and the impact Next Engineers makes in the coming months.
Take a look at the full infographic below, or download a PDF version here.