Engineering Camp
An immersive learning experience
Students (ages 14 to 15) are immersed in the engineering process through a week-long camp experience. Students interact with experienced engineering faculty, staff, and business leaders as they complete design challenges inspired by real-world scenarios, building an identity as aspiring engineers.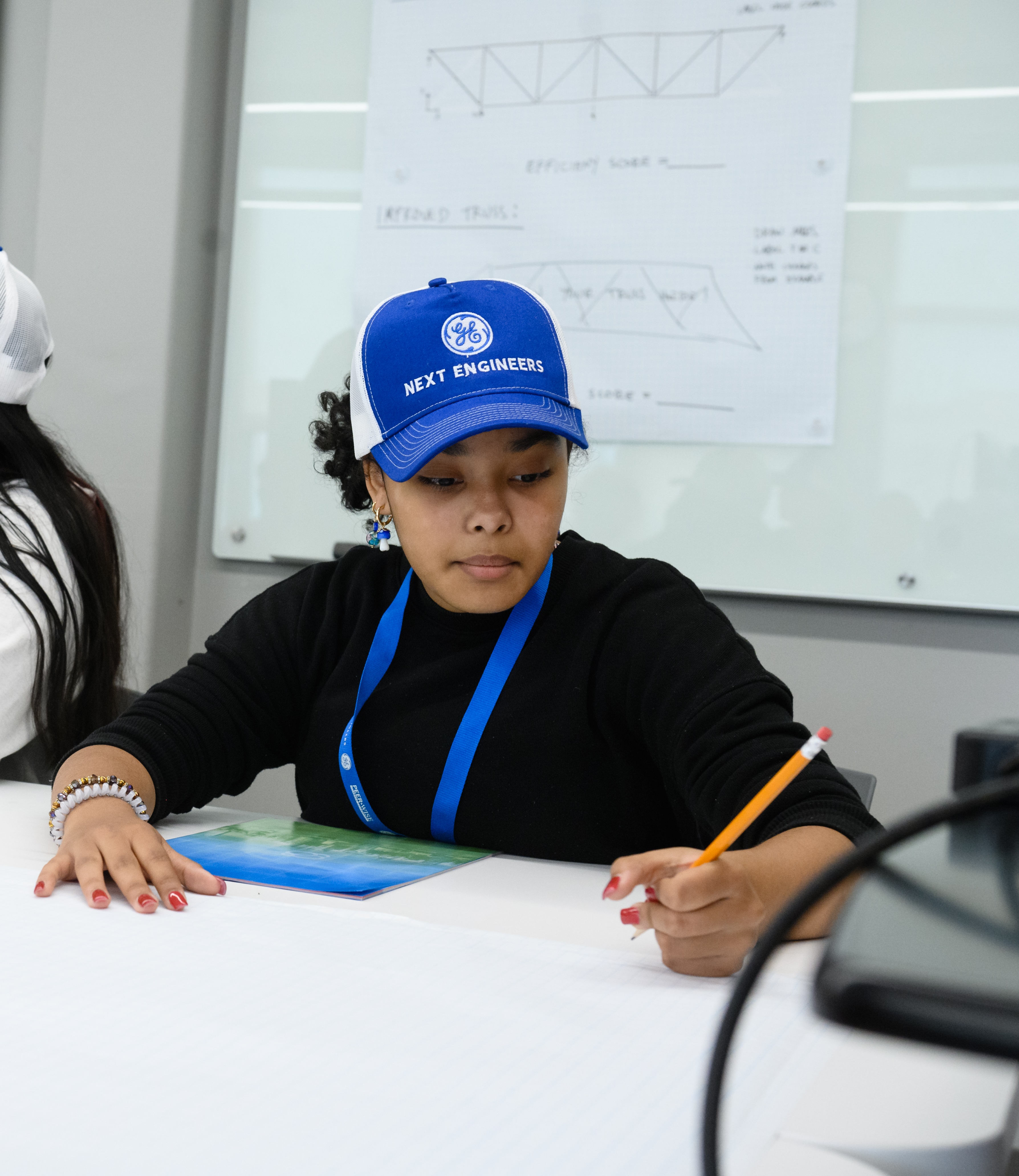 Engineering Camp (also known as Engineering Experience in the U.K.) brings students together once per year. GE volunteers and Next Engineers community partners lead students through short ice-breaker design activities, more in-depth design challenges, and a final capstone design challenge during a week of immersive engineering experiences. Students will also have opportunities for activities such as university campus tours, GE facility tours, GE volunteer mentorship, engaging engineer career panels, and more.
Engineering Camp aims to reach +200 students in each Next Engineers location every year. Engineering Camp is free. Food, transportation assistance, and lodging may be provided, depending on location. Visit your Location page to learn more about what is available in your area.
Looking for more? Whether you live outside of our program locations or just can't get enough, Next Engineers: Challenge Yourself offers resources for at-home and in-class engineering exploration.
Impact
During Next Engineers Year 1, Engineering Camp reached 729 students. GE volunteers invested over 400 hours working with students, resulting in 88% of participants reporting that they would recommend Engineering Camp to others.
Greenville
Designing a Bridge
An Engineering Camp facilitator discusses bridge design with students before they begin building their prototypes in Greenville, SC.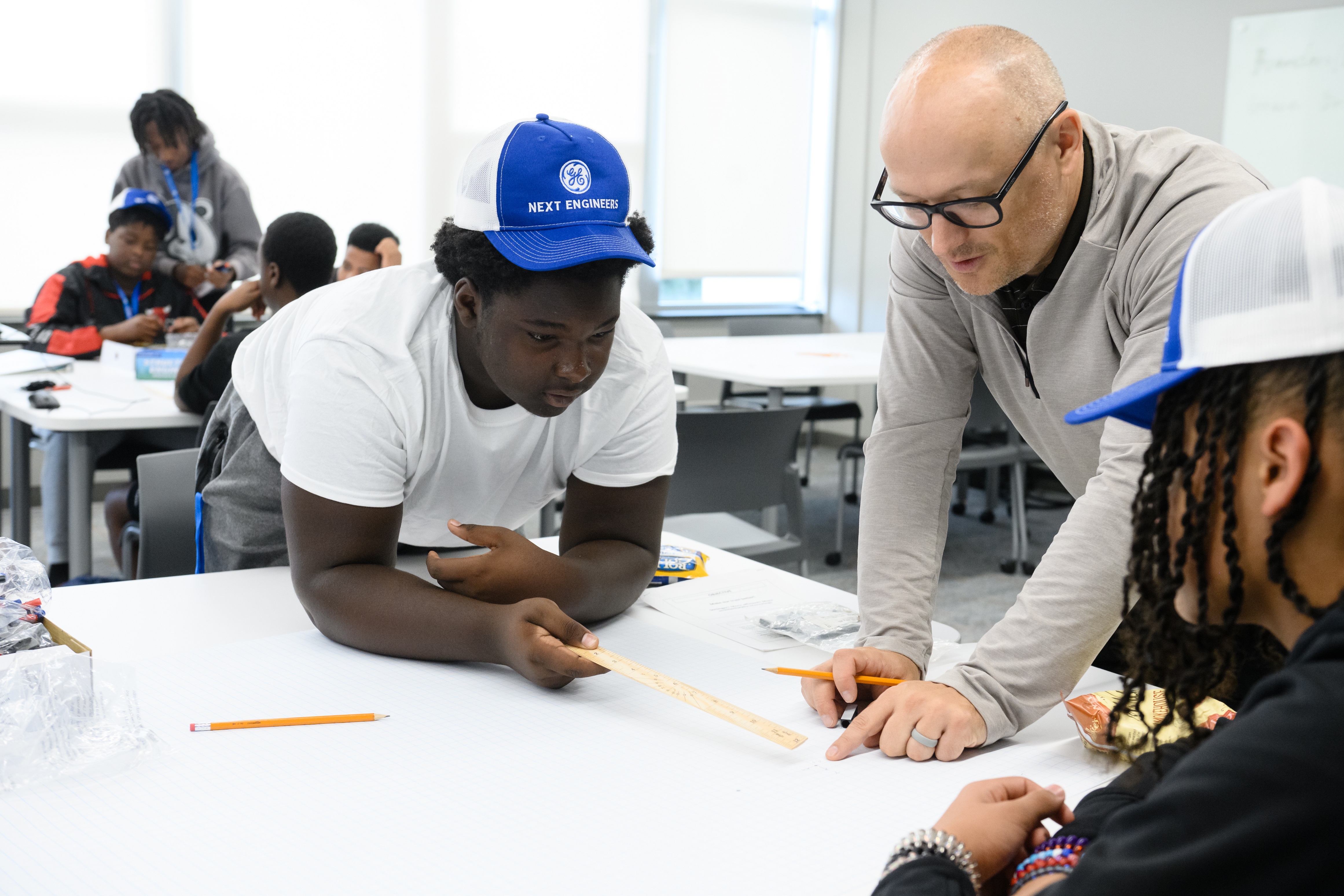 Johannesburg
Campus Tour
Engineering Camp students in Johannesburg participate in a tour of Witwatersrand University.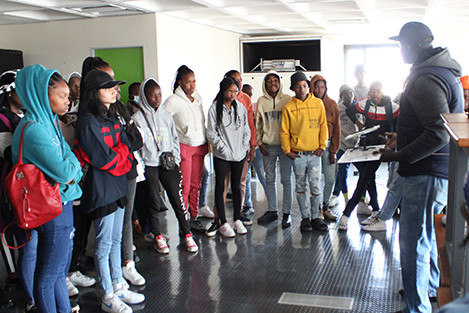 Cincinnati
Capstone Designs
Engineering Camp students at the University of Cincinnati show off their final capstone projects: hand-built trebuchets they designed themselves.