Experience Next Engineers
Developing the next generation of engineers
Whether it's generating ideas, making models and prototypes, testing designs, or meeting real engineers, Next Engineers brings engineering to life.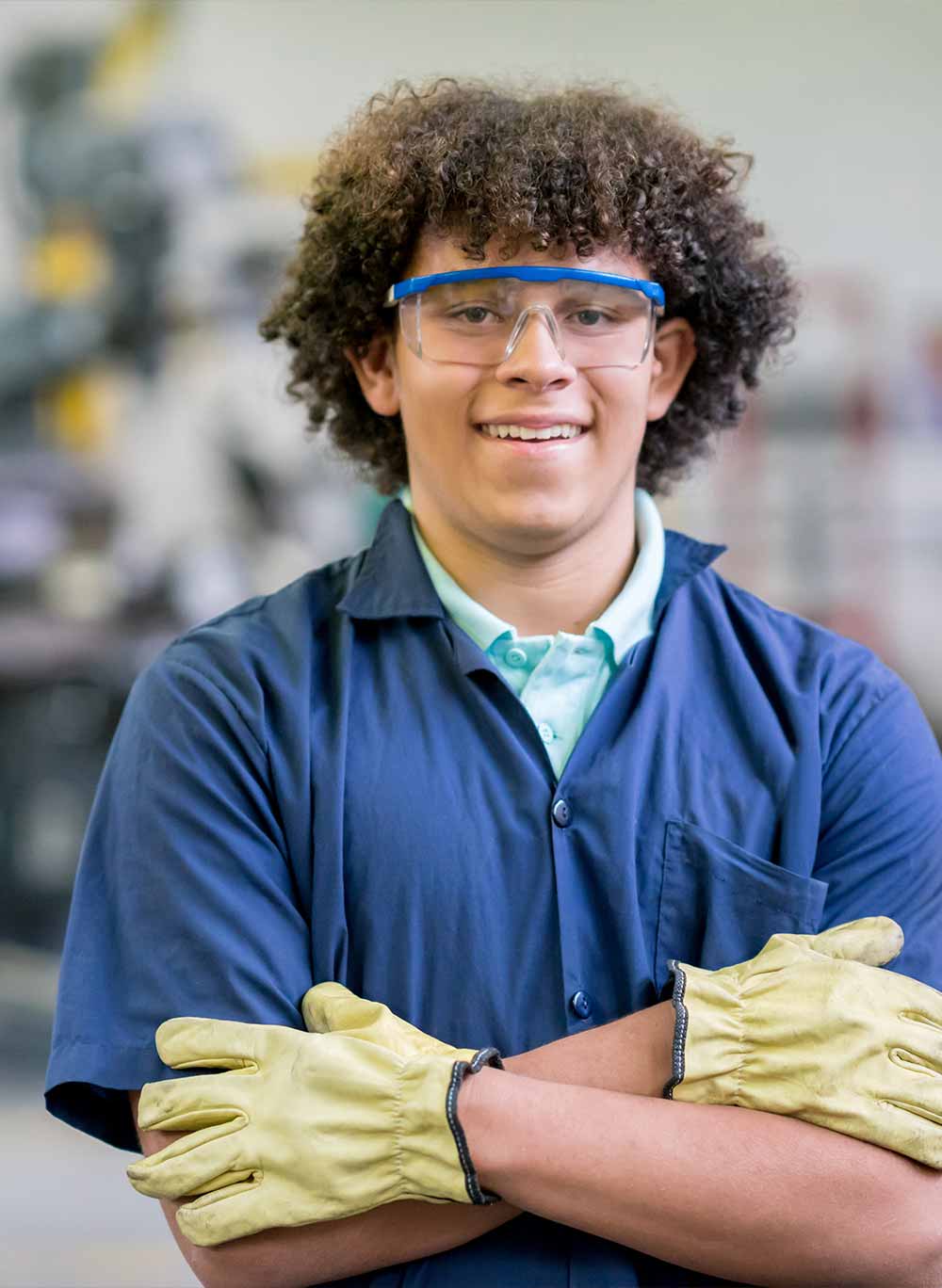 Our Program
Next Engineers offers three inspiring programs to engage diverse students ages 13-18 on their paths to engineering studies:
Engineering Discovery
Ages 13-14
Opportunities to explore and discover
Students (ages 13 to 14) build awareness about what engineers do through a variety of short, exploratory sessions led by GE engineers. Volunteers deliver creative, hands-on activities in the classroom or community to inspire young people and expand their understanding of what engineering is all about. Learn more.
Engineering Camp
Ages 14-15
An immersive learning experience
Students (ages 14 to 15) are immersed in the engineering process through a week-long camp experience. Students interact with experienced engineering faculty, staff, and business leaders as they complete design challenges inspired by real-world scenarios, building an identity as aspiring engineers. Learn more.
Engineering Academy
Ages 15-18
A transformative learning experience 
Over three years, students (ages 15 to 18) learn to think and act like engineers and prepare to advance to post-secondary education. With over 80 hours per year outside of school, the Academy includes a series of immersive design challenges, career coaching, and college-readiness workshops to equip youth with the skills they need to build an engineering identity and career. Students who complete the 80 hours/year of programming and enroll in a post-secondary engineering degree program will receive a partial scholarship from the GE Foundation.
Students must apply to the Engineering Academy. To access the application, create a NextEngineers.org account via the 'log in' button in the top right corner. Then, visit your location page and click on the "Apply" button next to the Engineering Academy description. Learn more.
The Five Building Blocks of Next Engineers
Framework
How does Next Engineers achieve its goal? 
The purpose of Next Engineers is to increase the number and diversity of young people pursuing engineering career paths. This document describes the five essential building blocks to becoming an engineer and provides evidence for the inclusion of each block. Each Next Engineers program incorporates these building blocks and helps students advance along the path to becoming an engineer.