Our Leadership
Investing in the next generation
GE Foundation is committed to inspiring more than 14,000 young people in four cities globally by the end of 2026. GE is committed to providing the resources that will inspire the next generation of engineers and innovators, wherever their careers take them.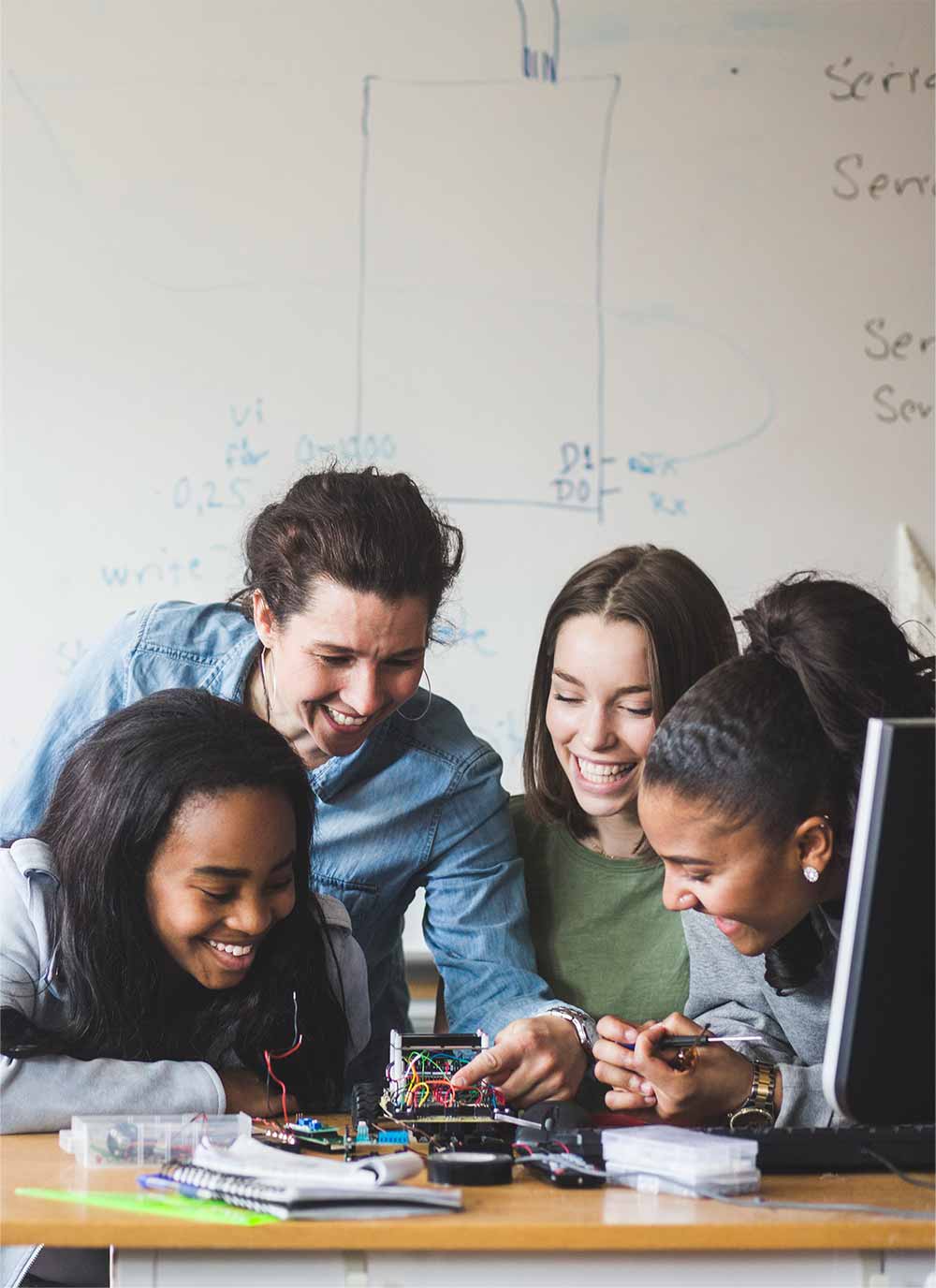 GE Foundation
The GE Foundation, an independent charitable organization funded by GE, is committed to transforming our communities and shaping the diverse workforce of tomorrow by leveraging the power of GE. Through Next Engineers, we are committed to increasing the diversity of young people in engineering. We are also inspiring others to act by connecting GE people with communities through our Matching Gifts Program and Disaster Relief. GE STAR awards provide financial support to children of eligible children of GE employees for their achievements.
About FHI 360
FHI 360 is a nonprofit, international, human development organization dedicated to improving lives in lasting ways by advancing integrated, locally driven solutions. FHI 360 serves in more than 60 countries and all U.S. states and territories. Using a 360-degree approach, its team of more than 4,000 professionals helps create jobs, educate children, provide lifesaving health care and bring about positive social change. To ensure the fidelity of the model and success of the Next Engineers program, FHI 360 provides global program management and technical assistance to GE Volunteers and local implementing organizations.
Community Partners
Community Partners play an integral role in carrying out the Next Engineers mission. The GE Foundation carefully selected organizations, including non-profits, community-based organizations, and universities, to implement the Next Engineers initiative in each location. View Next Engineers Cities for more information on the community partners in each location.
| University of Cincinnati College of Engineering & Applied Sciences | Clemson University PEER & WISE | Connectr | Protec |
| --- | --- | --- | --- |
|   |   |   |   |