September 18, 2023
To support the Next Engineers team, we've put together a newsletter with tips that will help everyone engage with students and stay up to date on the latest resources available to you. This quarter, we're sharing a quick, low-key way to build community among students, along with an inspirational STEM reading list. Check it out:
Engagement Toolbox:
Appreciation, Apology, Aha:

Trying to build positive classroom culture? Try this quick activity that can help students connect with and support one another.
The Latest Read: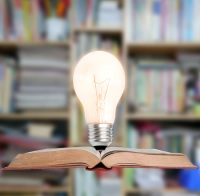 Reading to Inspire STEM 
September is National Read a New Book Month and TRY Engineering has a list of books to inspire STEM interest in students. Review the list and encourage a student in your life to pick up a new book!
Resource Spotlight:
Working with Youth Facilitation Tips
Share this tip sheet with new and returning volunteers and facilitators to help them lead hands-on, minds-on, engaging experiences with students.
*
Looking for more? Find past editions here. New editions of the newsletter will be available quarterly, and we hope that they will be an opportunity for you to engage with volunteers throughout the year. If you have a resource you'd like to share, email us at NextEngineers@fhi360.org.