November 14, 2023
Recently, as part of Global Engineering Discovery, GE Aerospace Ethiopia, along with partner STEM Synergy, welcomed students to another Next Engineers event in Addis Ababa, showing them the GE90-94B engine GE Aerospace had recently donated to the Ethiopian Science & Technology Museum.
GE Volunteers shared what an aircraft engine does, how it works, and the importance of engine maintenance and engine condition monitoring. The students developed analytics to accurately predict when the oil filter would need to be changed while ensuring the false negative rate remained low. The winning teams were awarded GE branded giveaways.
Students had the opportunity to explore the museum, ask GE volunteers questions, and engage with real-life engineering challenges.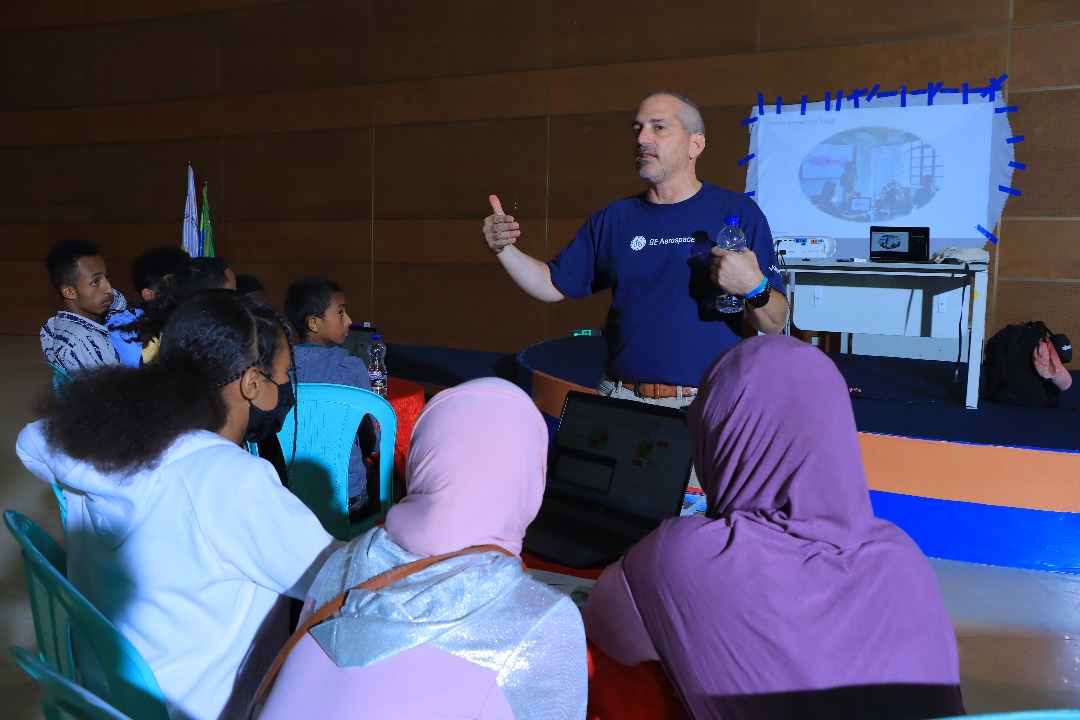 Global Engineering Discovery is now running in four locations, with more coming soon. Through Global Discovery, GE Aerospace engineers are able to bring fun, hands-on engineering to more students around the world!