February 20, 2023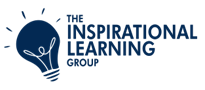 The Next Engineers programme, launched by the GE Foundation, has opened applications for its free, one-week long Engineering Experience.
Up to 200 selected Staffordshire students, aged between 14 and 15 (Years 9-10), will have the opportunity to immerse themselves in all things engineering whilst also getting a sense of college and university life.
Following the success of its inaugural year, the second cohort will have access to world-leading expertise and equipment, completing real-world inspired design challenges to help build up their own identity as aspiring engineers.
The programme, run in collaboration with GE Foundation and its partner, The Inspirational Learning Group and FHI 360, has been designed to encourage a diverse range of students to pursue engineering as a career through an interactive and engaging experience outside of the classroom.
This opportunity comes with the added reassurance of it being completely free of charge to all candidates, including free travel and meals.
The sessions will take place at Stafford Education & Enterprise Park on Weston Road in Stafford. Engineering Experience will run for two weeks this Summer (24th July to 28th July and 31st July to 4th August). Students will be selected to attend one of these weeks, and during the five days there will be trips to the engineering department at Staffordshire University and well-known engineering organisations, such as GE's Stafford site.
Garry Warrilow, Lead Manufacturing Engineer at GE Renewable Energy, who supports Engineering Experience for GE Stafford comments:
"It is no secret that STEM industries, such as engineering, suffer greatly from a lack of diversity. This is something incredibly important to us at GE and is what our Engineering Experience aims to tackle as part of our Next Engineers programme. By providing students with an interactive experience outside of their curriculum, we aim to inspire a new, diverse pool of engineering talent that might have never considered engineering as a viable career option. This year's tasks are bigger and better than ever, designed to stimulate and challenge budding engineers with help from the industry's best and brightest.
With our first year's Engineering Experience proving a great success, we're confident our summer programme will inspire the next generation of Staffordshire students to get into engineering."
Ben Dyer, Managing Director at The Inspirational Learning Group comments:
"Since 2012, we have worked with over 500 thousand students through our award-winning careers and enterprise days. Working with GE to deliver the Next Engineers Staffordshire programme fits perfectly with our ethos of providing young people with opportunities to realise their future ambitions. The skills and experiences we will give young people in Staffordshire will help inspire them to pursue careers in engineering that they may not have considered before or felt inaccessible to them. The Inspirational Learning Group team is exceptionally proud to work with GE, and we look forward to inspiring the next generation of engineers from Staffordshire."
All applications for the programme must be submitted by Friday, 31st March 2022. For more information about the Engineering Experience and to sign up, please click here.
– ENDS –
About Next Engineers
Next Engineers involves three programmes to engage students and attract them into engineering:
Engineering Discovery for students aged 13-14 (Year 9) – designed to increase awareness of engineering as a viable career through multiple, short, one-hour exploratory sessions and hands-on activities – both in the classroom and in the community - connecting students to real engineers.
Engineering Experience for students aged 14-15 (Year 10) – a week-long immersive work experience. Students will interact with experienced engineering faculty and staff, complete design challenges solving real-world problems, and interact directly with professional engineers and business leaders.
Engineering Academy for students aged 15-18 (Years 11-13) – devised to guide and encourage students to pursue an engineering career path. Engineering Academy is a three-year programme for secondary school students helping them learn, think and act like engineers. This will provide 80 hours per year of out-of-school coaching, including longer challenges, a final year project, career coaching to expose students to different engineering pathways, and further education-readiness workshops. Students accepted onto engineering apprenticeships or engineering degrees will also receive financial support from the GE Foundation.
About the GE Foundation
The GE Foundation, an independent charitable organisation funded by GE, is committed to transforming our communities and shaping the diverse workforce of tomorrow by leveraging the power of GE. Through Next Engineers, we are increasing the diversity of young people in engineering. Learn more at www.gefoundation.com or follow us on Twitter at @GE_Foundation.
About General Electric (GE)
GE rises to the challenge of building a world that works. For more than 125 years, GE has invented the future of industry, and today the company's dedicated team, leading technology, and global reach and capabilities help the world work more efficiently, reliably, and safely. GE's people are diverse and dedicated, operating with the highest level of integrity and focus to fulfil GE's mission and deliver for its customers. Learn more at www.ge.com
About The Inspirational Learning Group
The Inspirational Learning Group is the UK's largest careers and enterprise challenge provider in the UK, having made its name in developing students' enterprise and employability skills through a combination of in-school delivery and online with LaunchYourCareer.com. Since 2012 TILG has worked with over 500,000 young people across the UK in partnership with leading brands such as NatWest, Tesco, Air Products and Airbus.
About FHI 360
FHI 360 is a nonprofit, international, human development organization dedicated to improving lives in lasting ways by advancing integrated, locally driven solutions. FHI 360 serves in more than 60 countries and all U.S. states and territories. Using a 360-degree approach, its team of more than 4,000 professionals helps create jobs, educate children, provide lifesaving health care and bring about positive social change. To ensure the fidelity of the model and success of the Next Engineers program, FHI 360 provides global program management and technical assistance to GE Volunteers and local implementing organizations.
Contact
Adem Johnston or Maddie Norwood
01993 823011 or adem@energypr.co.uk or maddie@energypr.co.uk