March 31, 2023
Students in Cincinnati's Next Engineers Academy program completed their first design challenge of the year this past weekend.  Over the past few months, students in Cohort 1 have been working through "Glide Path" with Cohort 2 students working through "Spring Loaded".  Glide Path is a difficult design challenge that tasks students with researching, designing and building a working glider.  With assistance from volunteers from GE Aerospace, groups explored airfoils and flight dynamics in preparation for the design phase of their projects.  Groups worked diligently throughout the design and building process in preparation for final testing of their gliders.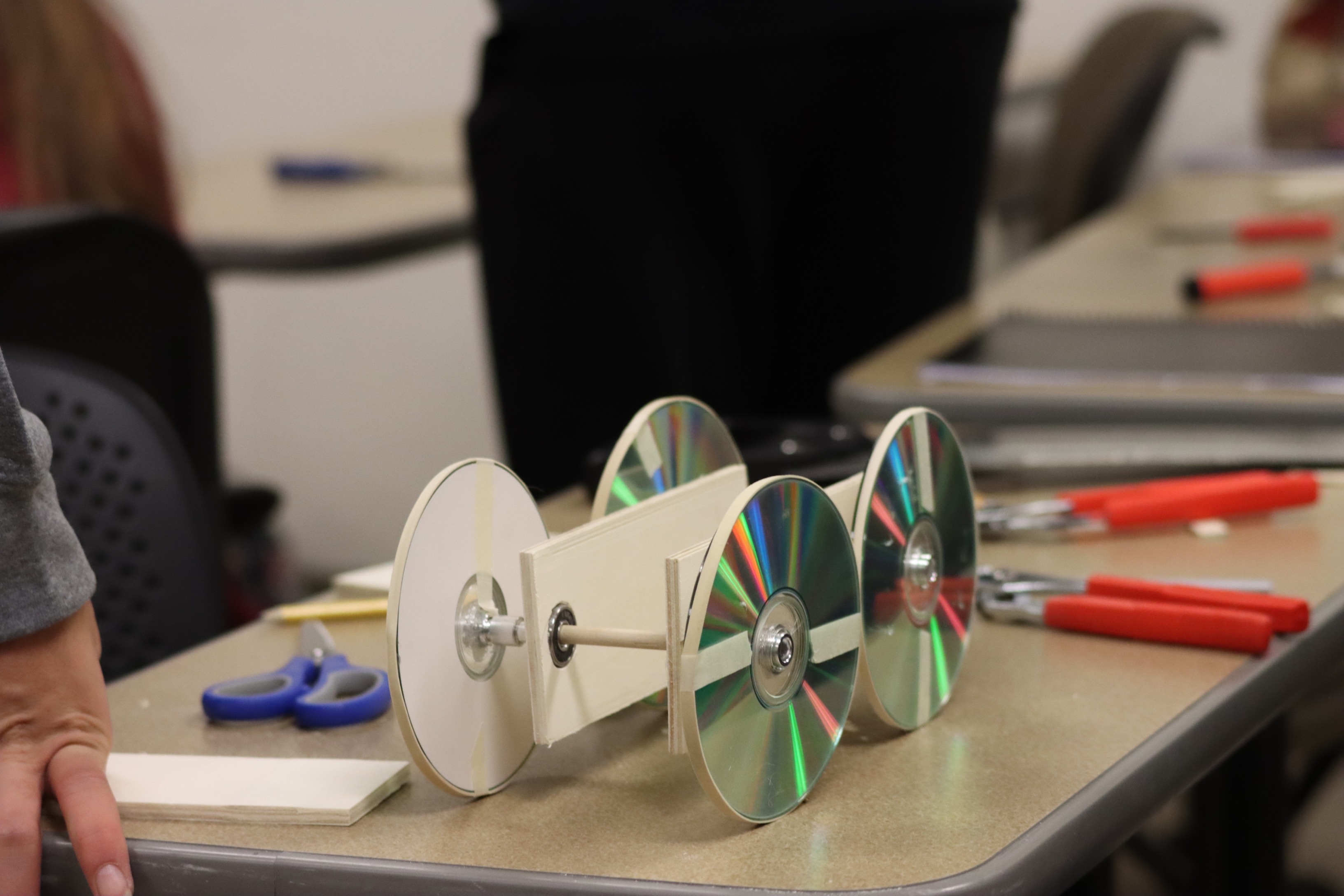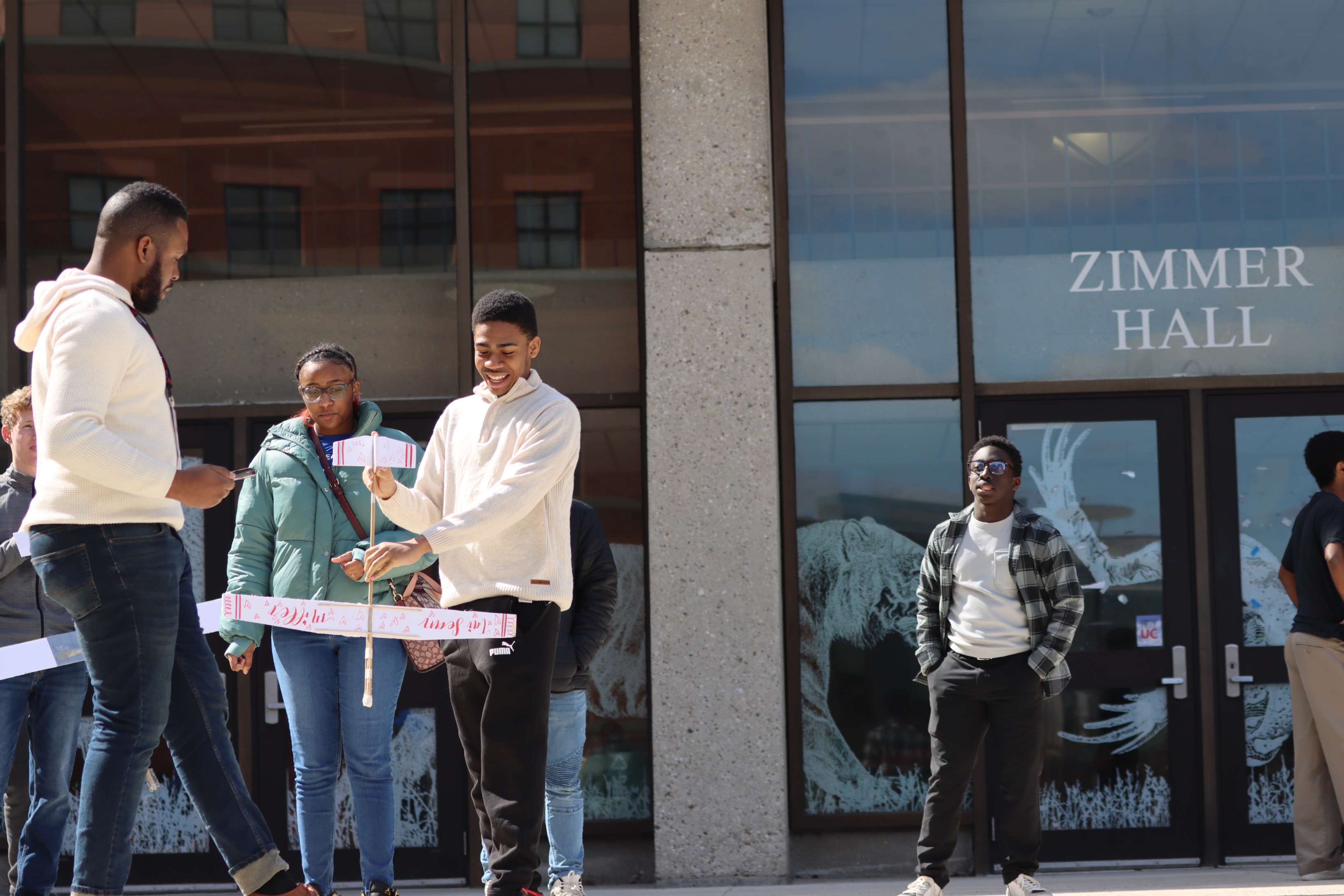 "Spring Loaded" was the first design challenge of Cohort 2's Next Engineers journey.  Groups were tasked with working collaboratively to explore elastic potential energy in the form of a mousetrap car.  Groups considered factors such as budget, friction and materials when designing their mousetrap cars. Cohort 2 was also joined by GE Aerospace volunteers serving as design challenge coaches.  Volunteers offered crucial feedback and guidance during the design phase of the project.  This allowed for groups to hit the ground running!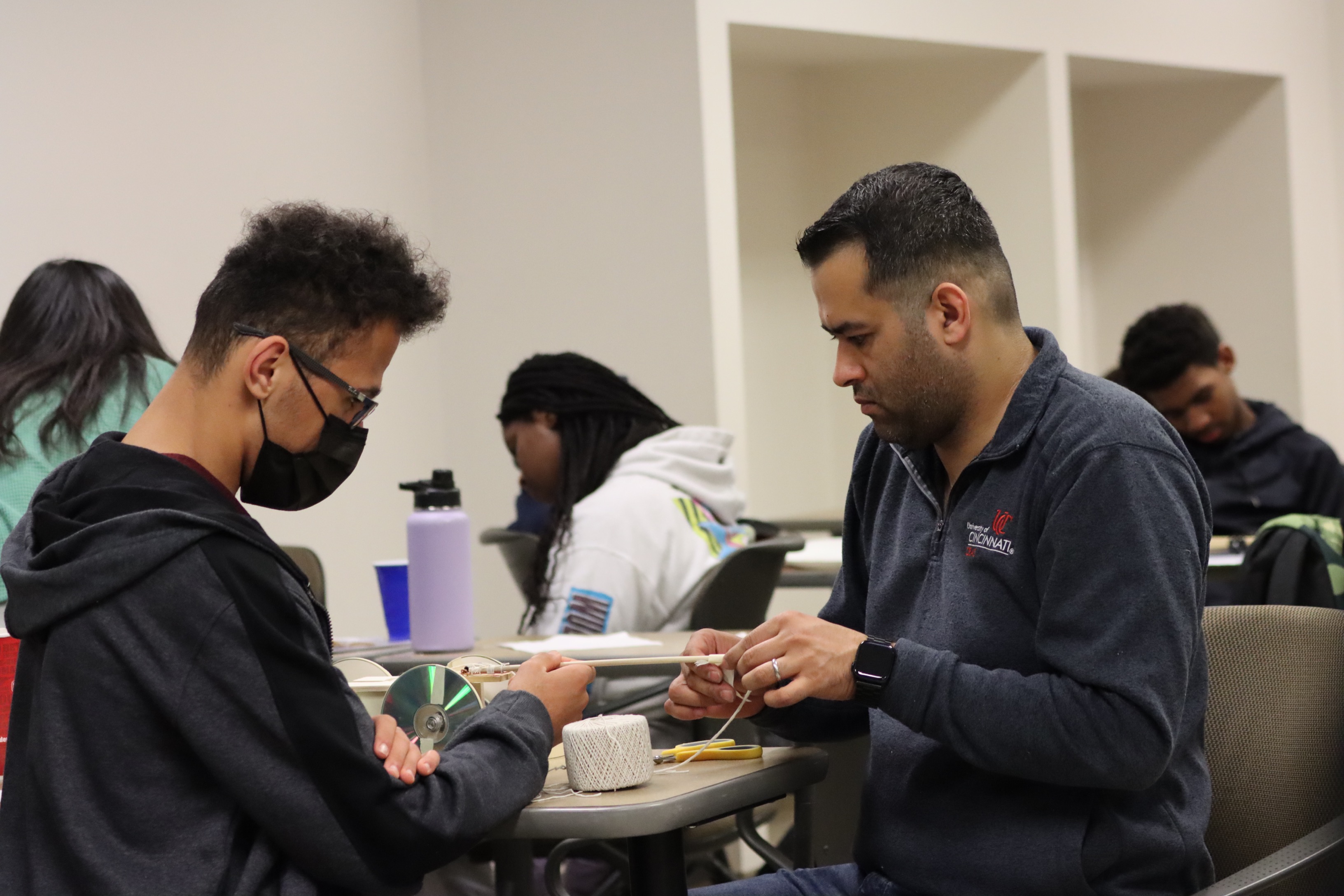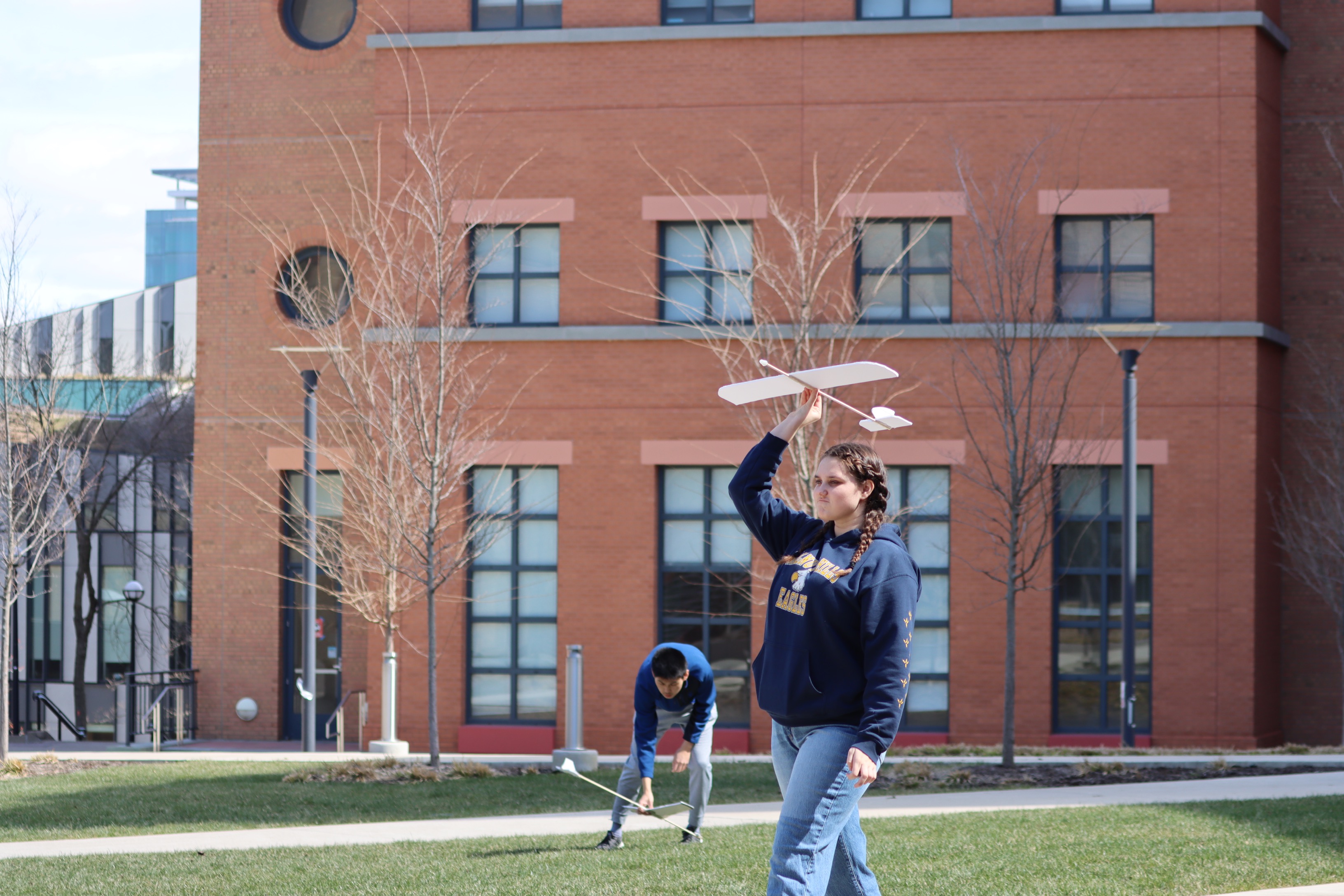 The culmination of this project for both groups was a public presentation on the campus of the University of Cincinnati in Zimmer Hall's auditorium.  Groups detailed their final project discussing the methods and strategies they used for design, the build and the collaboration needed.  Both cohorts excelled in communicating their projects to an audience of family, friends and peers!  We are excited for what's to come for Cincinnati's Academy students!