December 09, 2022
Year 2 of Engineering Academy kicked off at the end of October! Our first cohort of Academy students reconvened at the University of Cincinnati to begin another year of design challenges, skill-building, and learning about engineering careers.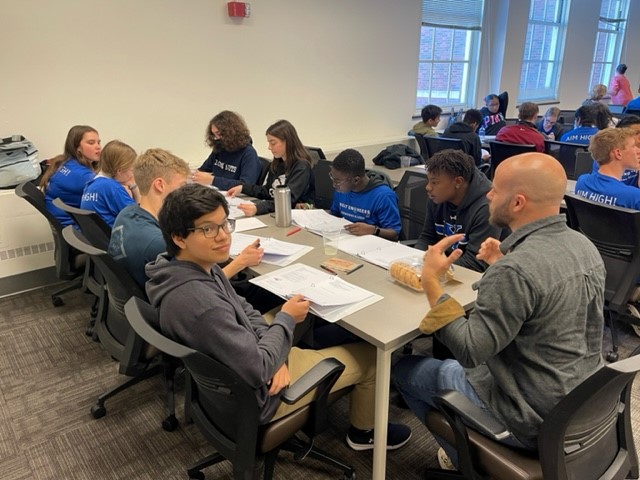 Students were so excited to see each other after a long break and jumped right back into the swing of things. During the first session, students participated in a drop-zone design challenge in preparation for our main challenge of "Glide Path". During session 2, students began working through the Engineering Design Process while learning about airfoils. Students constructed models of airfoils and tested them using wind from a desk fan.
Upon returning for session 3, students continued with learning about airfoils and flight dynamics. We were very fortunate to be joined by volunteers from GE Aerospace! Volunteers assisted students during the prototyping phase to guide groups in their design processes. In the coming months, Academy students will begin building and testing their gliders, culminating in a public presentation and demonstration of their final gliders!