October 28, 2023
 Greenville, SC – Excitement was in the air as Brittany Sanders, the Program Manager of Next Engineers: Engineering Academy, welcomed Cohort 3 to their first in-person session. And who better than Cohort 1 to help welcome them? The students gathered with eager minds and curious hearts, ready to embark on a journey of engineering and creativity that promised to be nothing short of thrilling.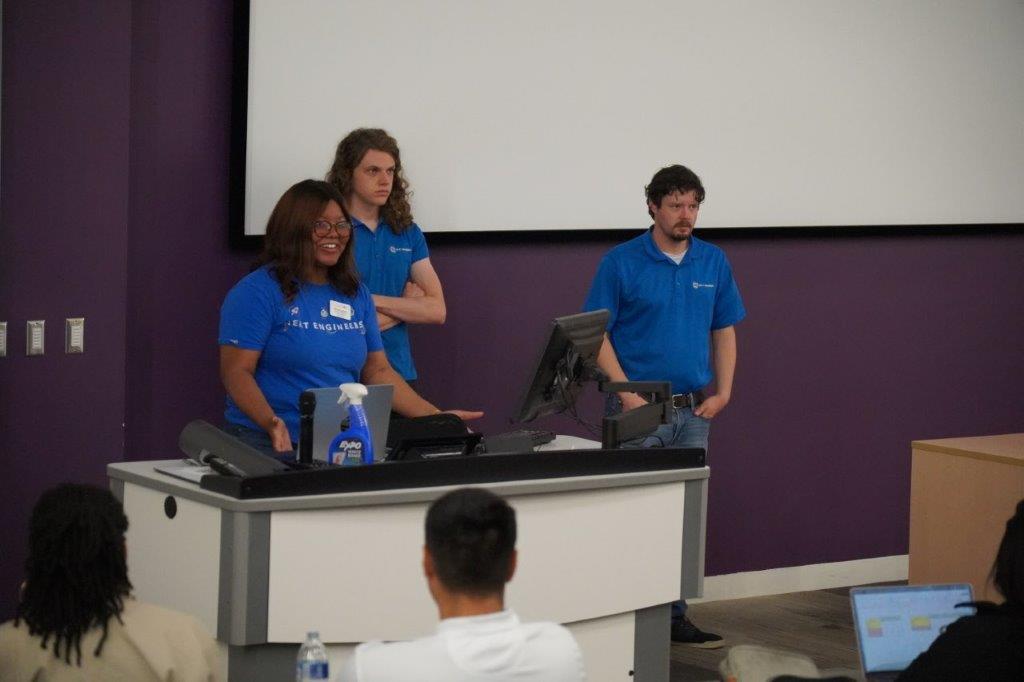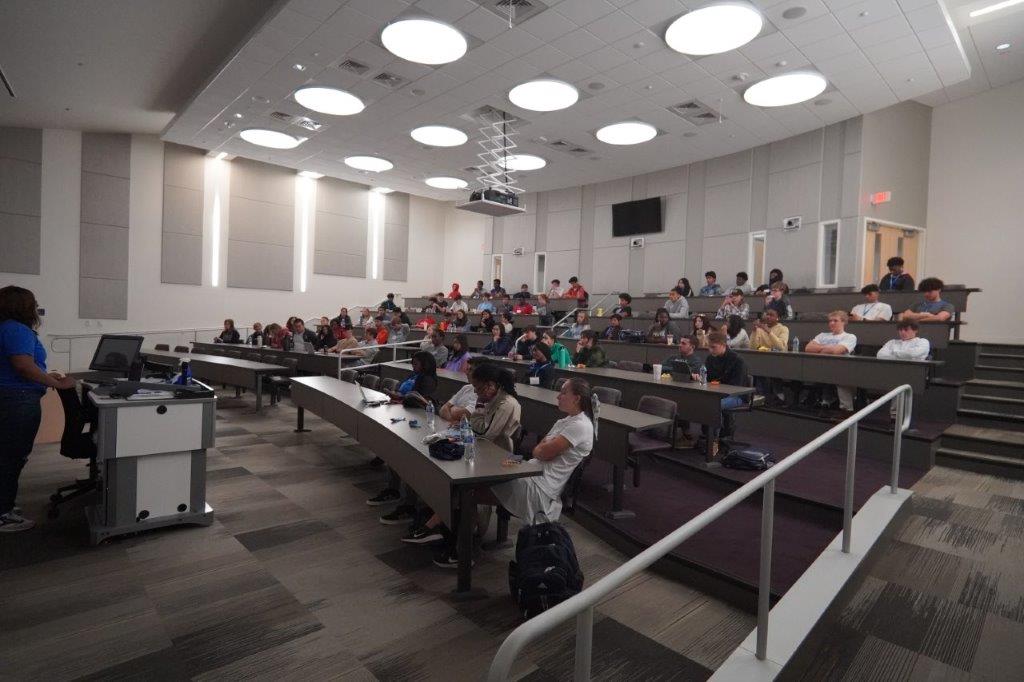 Creating Brushless Motors: A Lesson in Innovation
Cohorts 1 and 3 dove headfirst into the world of engineering, all eyes focused on an experimental motor design using simple materials - copper wire, batteries, and magnets. Under the guidance of Avery Brocket, a Clemson undergraduate student and dedicated Next Engineers mentor, students learned the inner workings of brushless motors. Avery, also an entrepreneurial visionary, designs electric skateboards that incorporate the very brushless motors he so passionately teaches about through his company Brock's Batteries.​​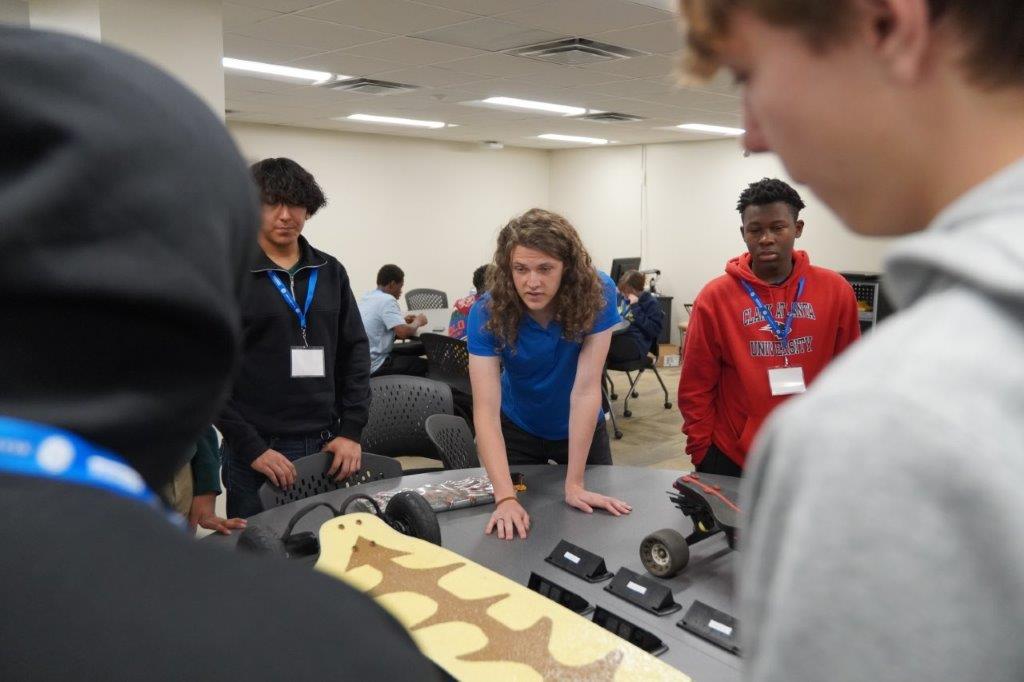 The classroom buzzed with excitement as students held their breath while watching their copper wire creations spin to life. It was a moment of pure magic as they gained a deep understanding of the science behind this fantastic feat of engineering.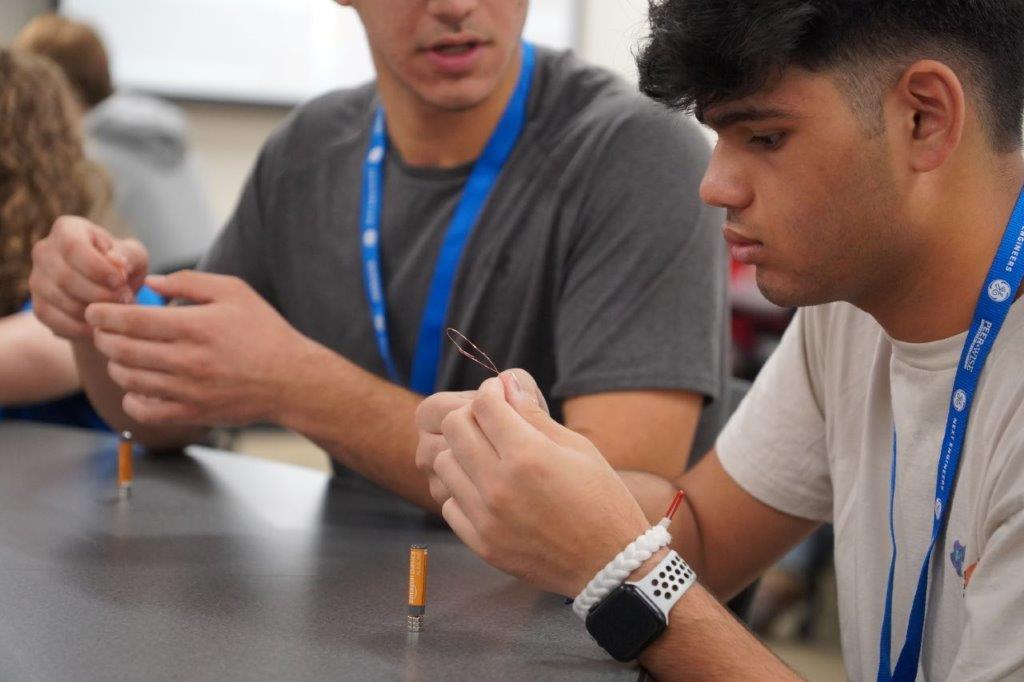 Beyond Engineering: Cultivating Creative Minds
Cohort 1 took a creative detour, exploring college and career readiness writing skills. The students were tasked with crafting motivational messages using imaginative prose and wordplay – a skill they'll undoubtedly rely on when composing college essays and beyond. Brittany emphasized the importance of marrying creativity with technical prowess to mold well-rounded future engineers.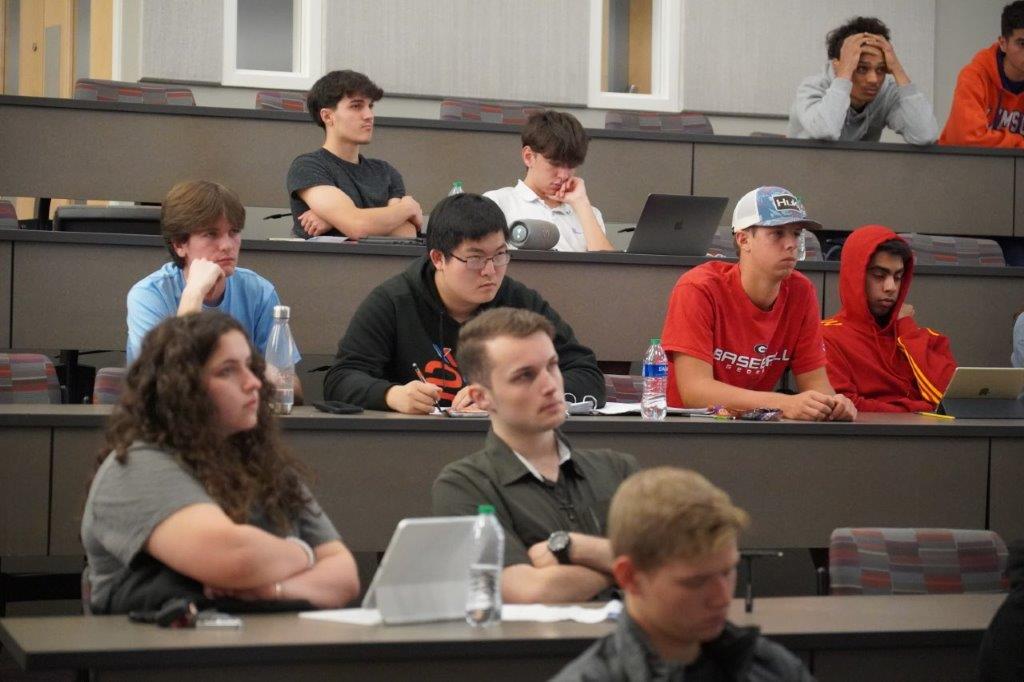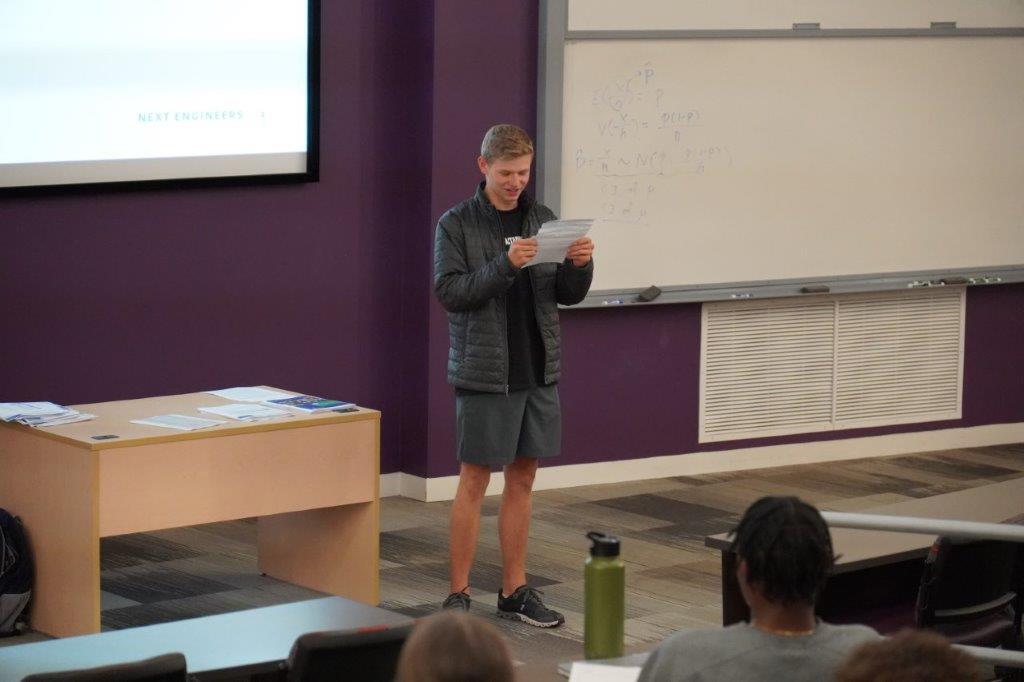 Design Challenge: The Balloon Launcher Competition
Cohort 3 was introduced to their first design challenge, a thrilling endeavor facilitated by Tyler Roland, the Next Engineers Greenville Assistant Manager. The mission was simple yet brimming with engineering ingenuity: keep a water balloon from popping when thrown the farthest distance possible.
Students were handed a bundle of materials and given carte blanche to unleash their creativity. Some chose a cautious approach, while others let their imaginations run wild. As balloons soared through the air and some unfortunate "pop" sounds filled the room, it was clear that failure was just a steppingstone to success.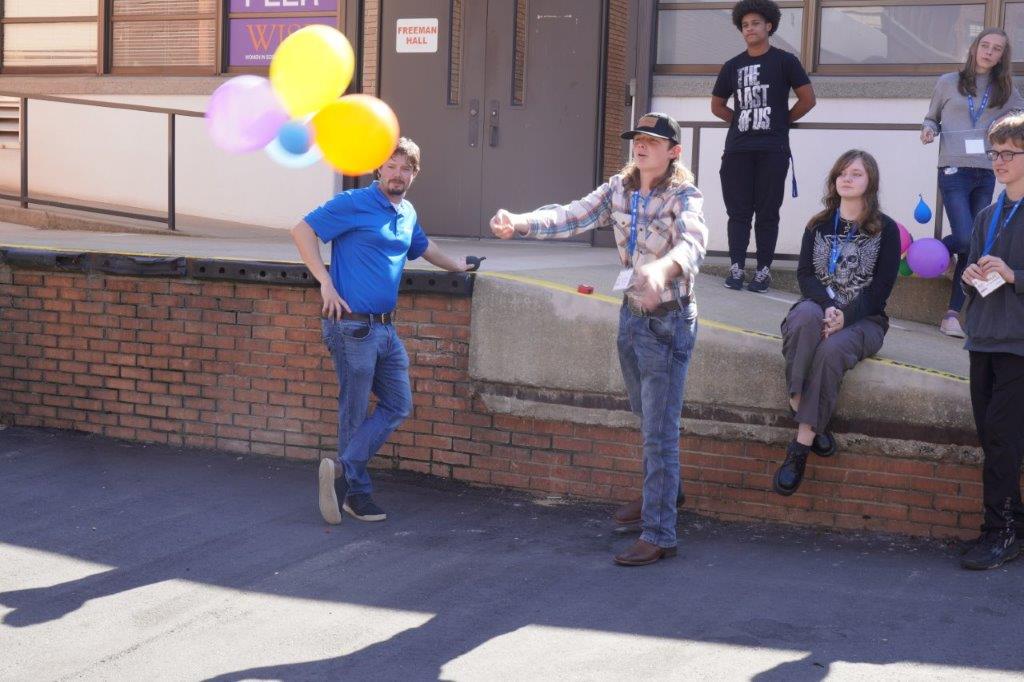 The Art of Engineering Iteration
After the initial attempts, students were encouraged to refine their designs. With the invaluable assistance of dedicated GE volunteers, the students tweaked, modified, and fine-tuned their creations. Balloons flew farther, and dreams soared higher. It was a true testament to the power of teamwork, resilience, and innovation.
A Big Thank You to Mentors and Volunteers
Brittany Sanders expressed her gratitude to the mentors and volunteers who played a vital role in this unforgettable day of exploration. Their dedication, guidance, and passion have sowed the seeds of curiosity, learning, and innovation in the hearts of these budding engineers.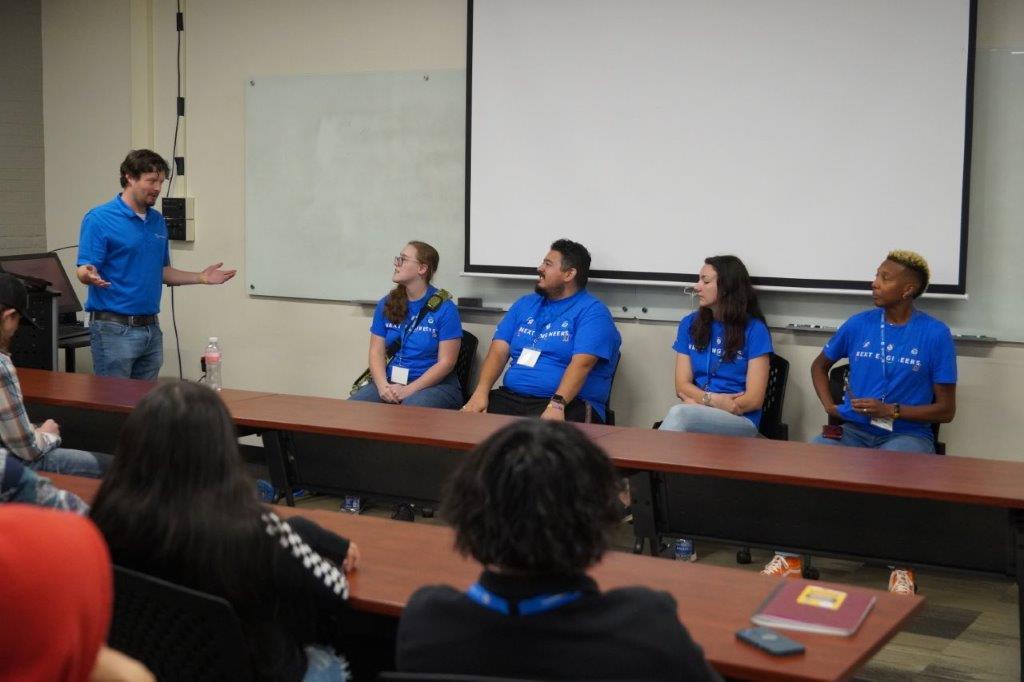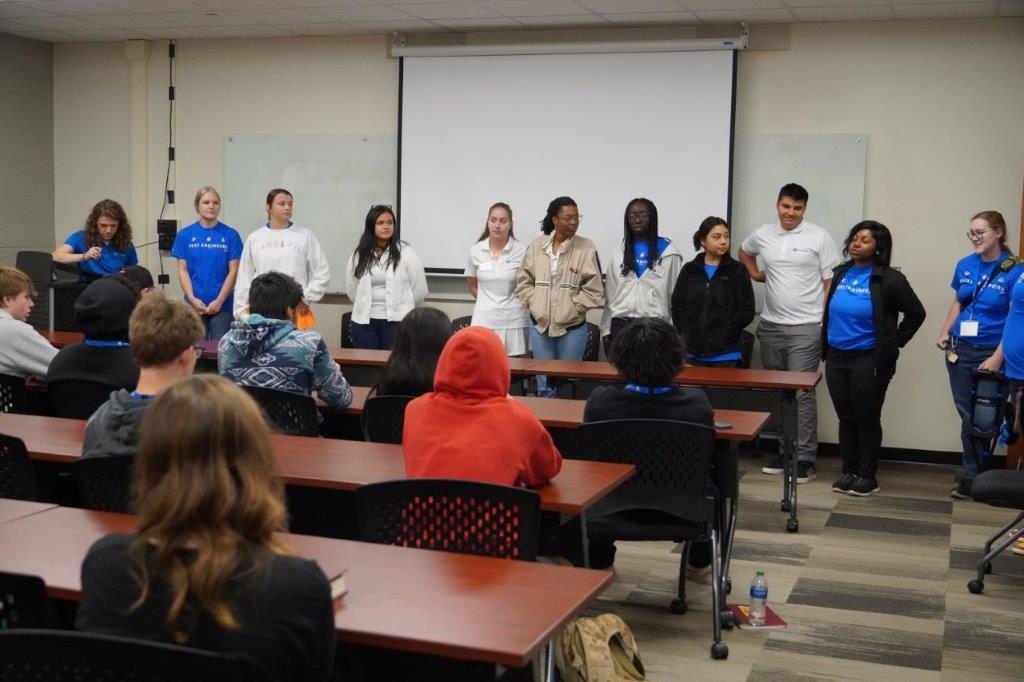 Looking Forward to a Promising Year
As the sun set on an incredible day of learning, experimentation, and laughter, the future of engineering shone brighter than ever. Brittany concluded the day by stating her anticipation for a promising year ahead with the Engineering Academy.
In a world where innovation and creativity are paramount, programs like Next Engineers are crucial. The fusion of practical engineering knowledge and artistic flair paints a future that's full of possibilities. As Cohorts 1 and 3 continue their educational journey, the sky's the limit for the engineers of tomorrow, and Brittany and her team are ready to guide them every step of the way.