October 26, 2022
It's incredible looking back a year after launching Next Engineers in October 2021 across four cities, Cincinnati, OH and Greenville, SC, U.S., Staffordshire, U.K., and Johannesburg, S.A. We're thankful for our program leaders, local partners, GE volunteers, parents, and most importantly, the nearly 8,300 student engagements we reached over the past year. Next Engineers encompasses three age-dependent programs, Engineering Discovery, Engineering Camp, and Engineering Academy.
The first pillar of the Next Engineers program begins with students ages 13 to 14 participating in Engineering Discovery to increase awareness through multiple, one-hour exploratory experiences and hands-on activities. Students also have the unique opportunity to connect with real GE engineers who inspire young learners and highlight the array of engineering careers.
Greenville, SC - In May 2022, GE Volunteers and community partner Clemson University PEER & WISE hosted an Engineering Discovery event. In small teams, students took on the Tall Tower Challenge and worked together to create the tallest tower possible using only straws, pipe cleaners, and paper clips. The goal of this challenge was for the tower to support the weight of a golf ball for 2 minutes. This Discovery Challenge gave the students an engaging and fun hands-on project to learn more about civil engineering in a team-based learning environment.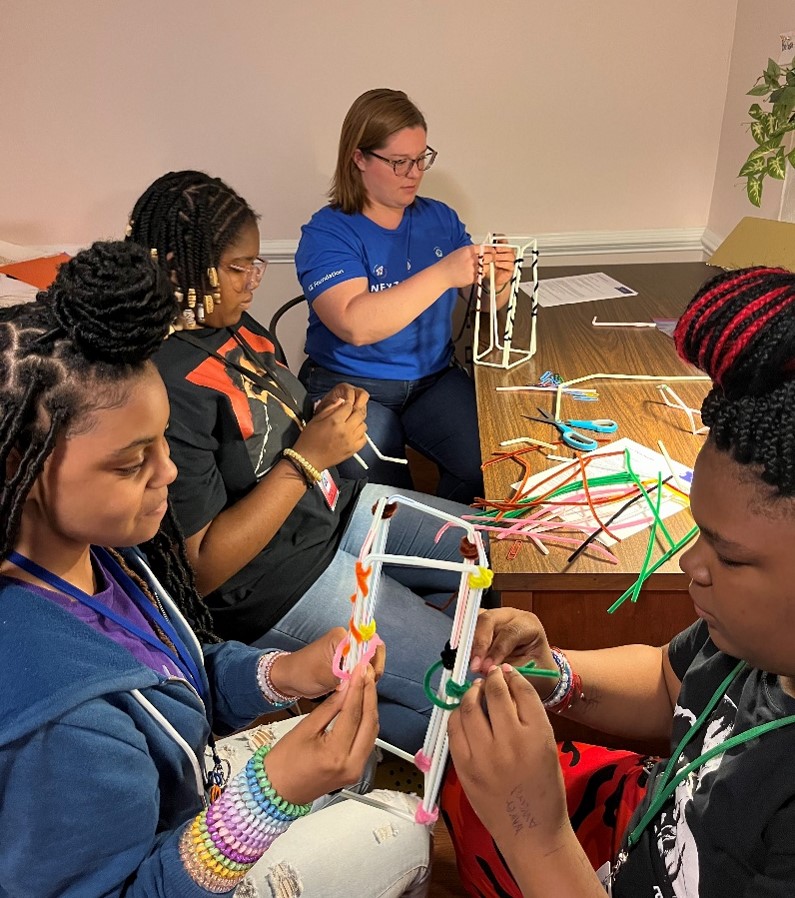 Johannesburg, South Africa - For most learners participating in the Engineering Discovery program, it's a one-of-a-kind exposure and opportunity to make informed decisions regarding their future careers. Information about career paths is not always readily available, and our learners showed immense appreciation and gratitude for the opportunity to learn about engineering. Students met real-life engineers and engaged in tangible, thought-provoking projects including how fire extinguishers work and what Anti-Gravity is all about.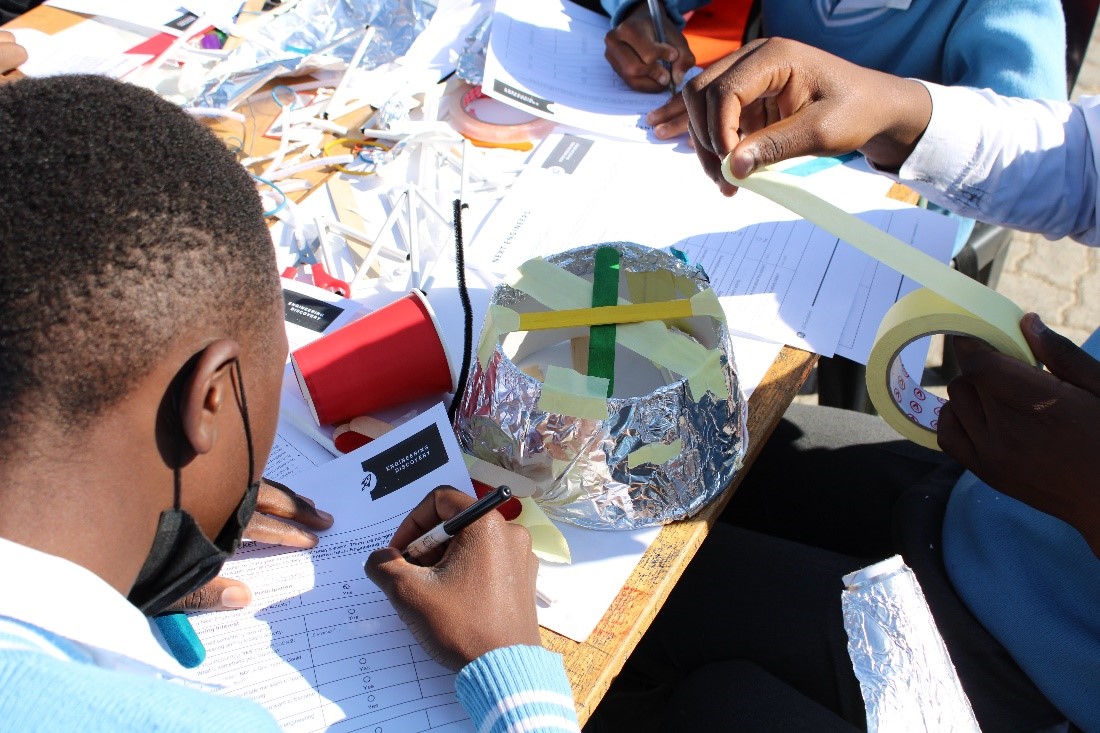 Engineering Camp is for students ages 14 to 15 to help them develop engineering identities through a week-long immersive camp experience. Students interact with experienced engineering faculty and staff, complete design challenges, work to solve real-world problems, and interact directly with professional engineers and business leaders. We've reached a total of 730 students in Year 1, and those participating in the camp highlighted some of their favorite moments and activities, which included:
Johannesburg, South Africa – In July, 208 students from schools around Johannesburg participated in a 5-day Engineering Camp session at Witwatersrand University. Students resided on the Wits University campus while participating in an array of activities, challenges, and inspirational talks in a team-building and interactive environment. In one of the design challenges, learners were divided into teams of five, where each member was responsible for one of the following: project management, financial management, civil engineering, design management, and quality assurance. The students were then tasked with a real-life inspired scenario, involving building the highest structure using Styrofoam cups, markers, and scissors, that needed to withstand a certain amount of weight. Throughout the week, learners spent time with university students experiencing campus life getting them excited about their future opportunity to attend university to study engineering.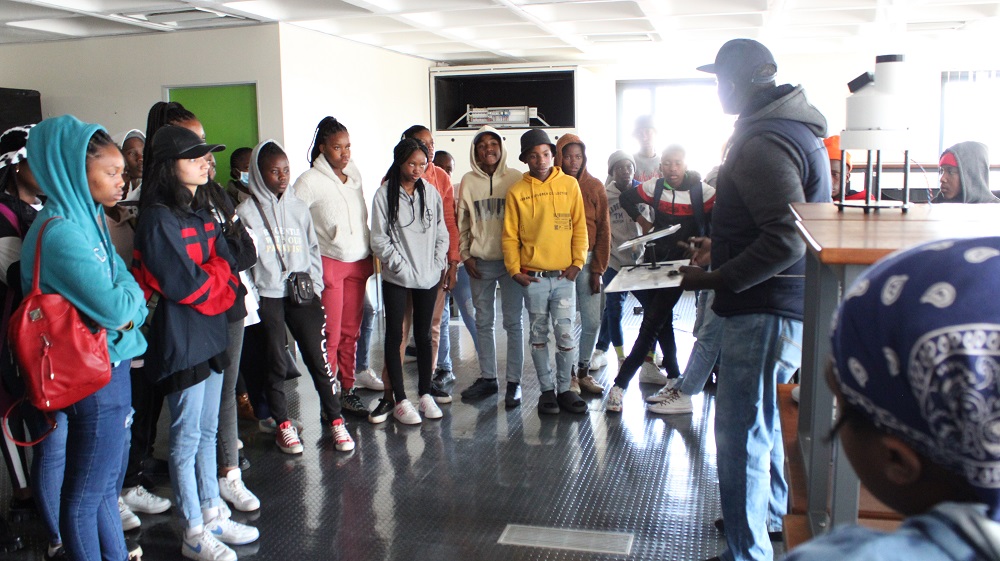 Engineering Academy is designed for students ages 15 to 18 to help guide and encourage students interested in pursuing engineering at the university level. Over the three-year college readiness program, students learn to think and act like engineers and prepare to succeed in an engineering major. Students commit to an 80 hour per year program further exposing them to engineering, design challenges solving real work issues, career coaching, and college-readiness workshops. Students accepted to higher education engineering programs also receive a scholarship from the GE Foundation. In the program's first year, we've reached 102% enrollment, with 204 students.
Cincinnati, OH - Mya, a sophomore high school student from outside of Cincinnati, OH, comes from an academically driven family and was encouraged by her favorite math teacher to apply for the Next Engineers: Engineering Academy program. For their first project, students worked on desalinating salt water to make it drinkable. She appreciates the program's design challenges, which are focused on solving real-world problems, saying, "I'm always learning something new. Engineering intersects with everything."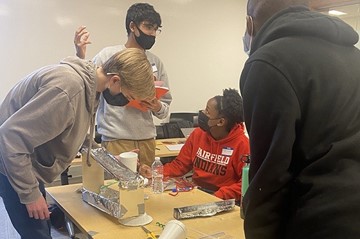 Staffordshire, U.K. – Engineering Academy students visited GE Grid Solutions, where GE volunteers shared how they are an important part of the world's transition to clean, renewable energy. The volunteers presented what they do in their roles and provided examples of problems they tackle as part of their jobs. Following the presentation, students took tours learning about grid automation and transformers, a workshop covering employee expectations, soft skills, personal branding, and the power of networking. The end of the day featured an hour-long Q+A with nine engineers and a half hour of practicing networking skills with GE employees and engineers to try and get them outside of their comfort zone, and the students surely did not disappoint! The following day, they had the chance to take part in a hydropower design challenge at Staffordshire University.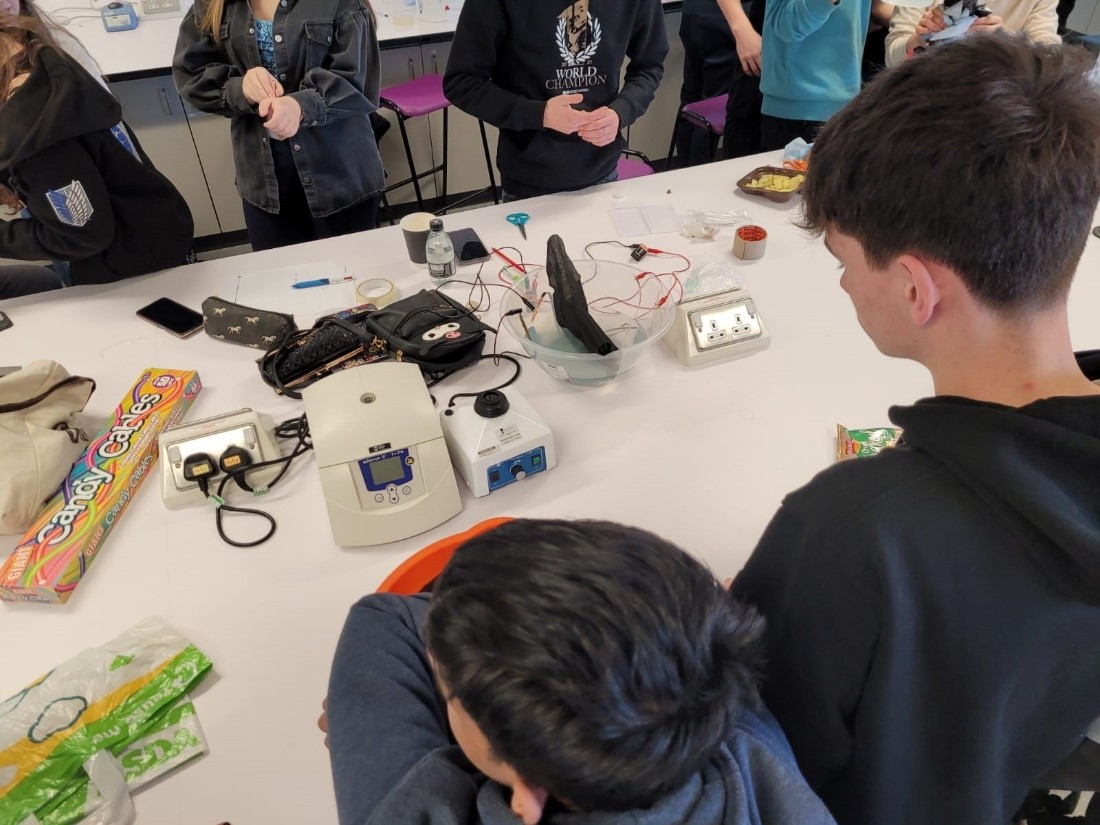 As we look ahead to year two of Next Engineers, we're encouraged by the progress we've made and inspired by the response from the students. One of our Engineering Academy students in Staffordshire, U.K., said it best: "I thought if I could enroll in the Academy, I would be one step closer to my dream." Thank you to our employees, partners, and communities for helping us reach our goal of increasing the diversity of young people in engineering, and more importantly, building a world that works—for everyone.