March 14, 2023
The activities for Engineering Discovery program have started on a high note for 2023! For a program that aims to reach a minimum of 500 learners across the five Johannesburg districts, the team has already reached 200 learners from two of the districts. For 2023, we aim to reach at least 1000 Grade 8 learners, twice. The two groups of learners, from HTS Langlaagte and Missouri Laan Secondary School, had a wonderful time with the team as they were taken through a few activities meant for the Engineering Discovery group.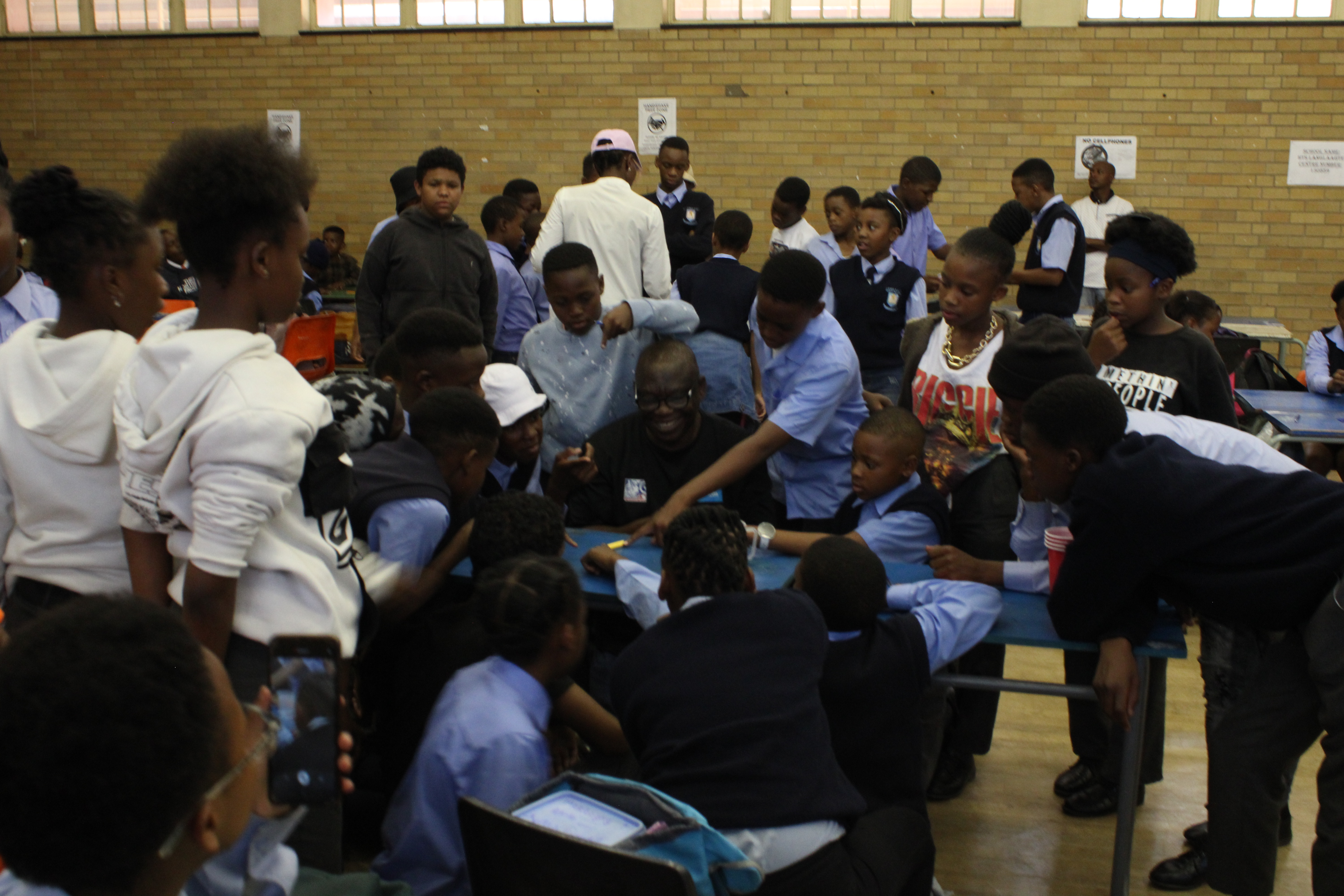 The two demonstrations carried out in the sessions are Sticky Cups and Diver (Part 1). Furthermore, the learners did a hands-on activity called CupCode. Though some students struggled with understanding the activity instructions to create a computer program to build a stack of cups using only the CupCode symbols, some groups managed to carry out the instructions as required and successfully built their cup stacks!
The schools embraced the program and are very happy to host the Next Engineers team. We are very thrilled and pumped up for the year ahead!