May 23, 2023
Our Engineering Academy learners have completed their first Design Challenges for 2023! Our Academy participants, both Cohorts 1 and 2, can breathe a sigh of relief as they have overcome their first milestone for 2023 as they finished Clean Stream and Spring Loaded, respectively.
Cohort 2 learners started their year with Spring Loaded, building a mousetrap-powered vehicle that had to travel at least 10m using the resources made available to them. Their designs shocked the team, pleasantly so, with the winning design traveling a distance close to 15m! After weeks of hard work, frustration, arguing and almost giving up, the groups finally completed their vehicles and raced to the 10m mark. Unfortunately for some, they didn't reach the minimum distance required, while others performed beyond the minimum distance. The challenge they have to tackle in the next round is called Mind Your Head, where they will have to build a helmet that protects a water balloon from bursting.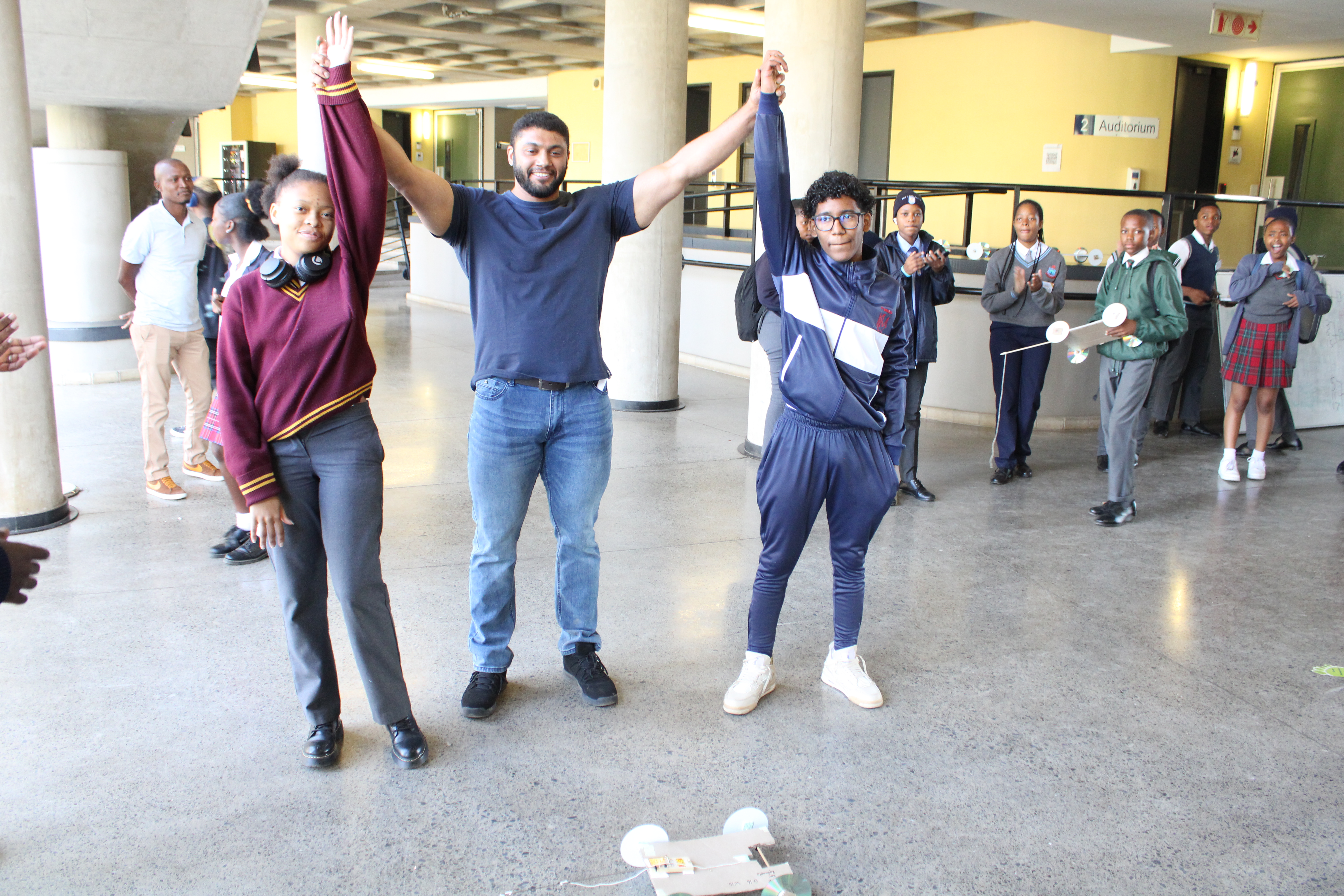 The first Cohort of learners completed a challenge called Clean Stream. Using the materials provided to them by the team, they had to purify dirty water by filtering it through various filters. The lead facilitator was impressed with the quality of water that was produced by the groups. Their turbidity measurements surpassed the team's expectations and the winners of this design challenge did exceptionally well! Their next design challenge to tackle is called Glide Path (aeronautics). The more learners progress in the program, the more intense and closer to real life the design challenges become. We are excited to see what the learners will produce in the future!