February 22, 2023
Our Cohort 1 students kicked off their latest session with a super fun College & Career Readiness Activity, hosted by none other than the GE Foundation's Director of Global Programs, Jennifer Edwards. With her amazing energy and infectious enthusiasm, Ms. Edwards inspired our students to step up their game and start thinking about what it takes to succeed in the workplace.
Through a series of interactive exercises and engaging discussions, Ms. Edwards explored topics like soft skills, networking, and personal branding. She stressed the importance of developing both hard and soft skills, which are essential for any budding professional looking to make their mark in the world. Ms. Edwards also showed our students how their behavior, appearance, and language can significantly impact their reputation and personal brand in the workplace. She challenged the students to think about how they present themselves and to work on developing positive habits and behaviors that would make them stand out from the crowd.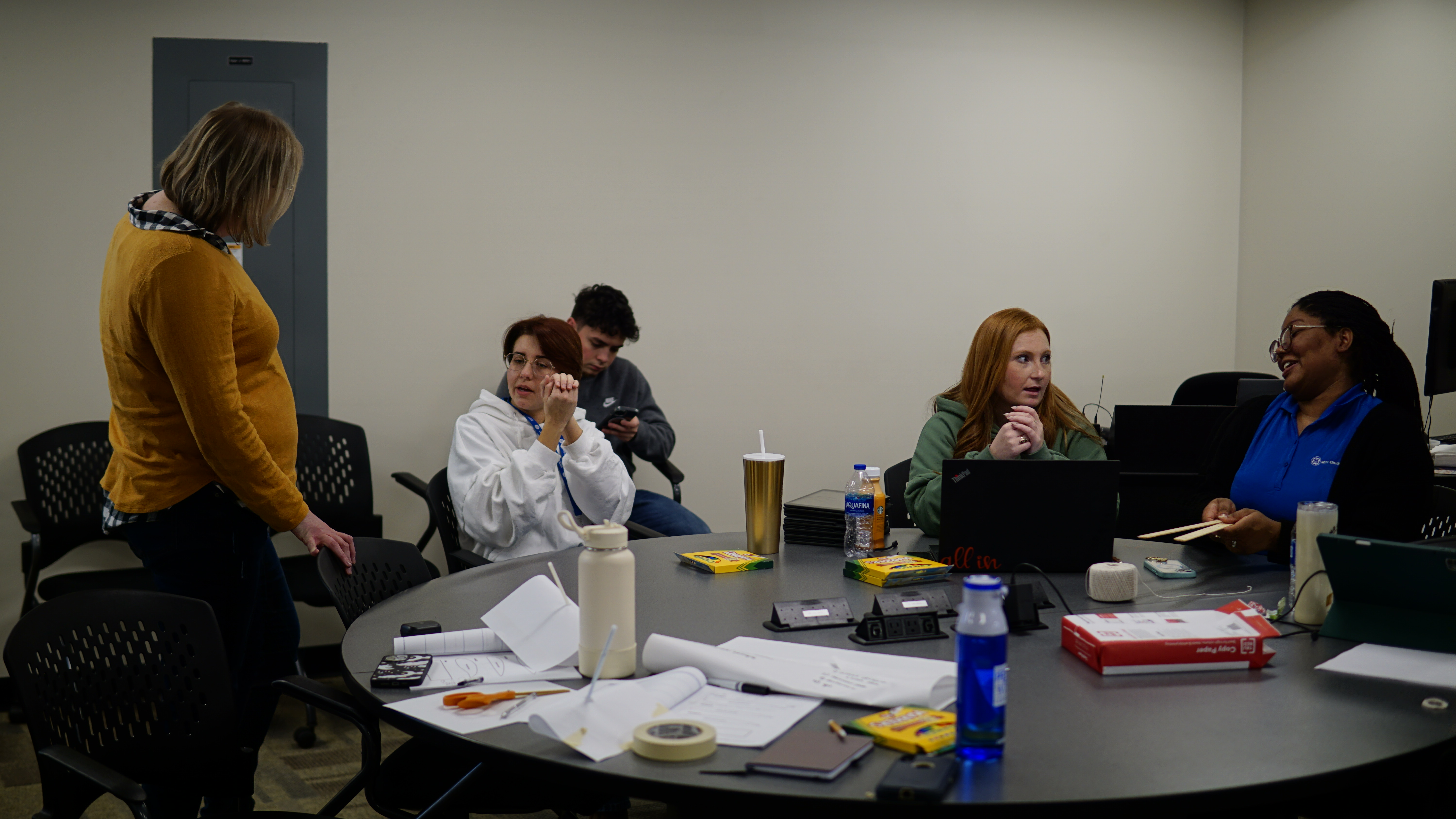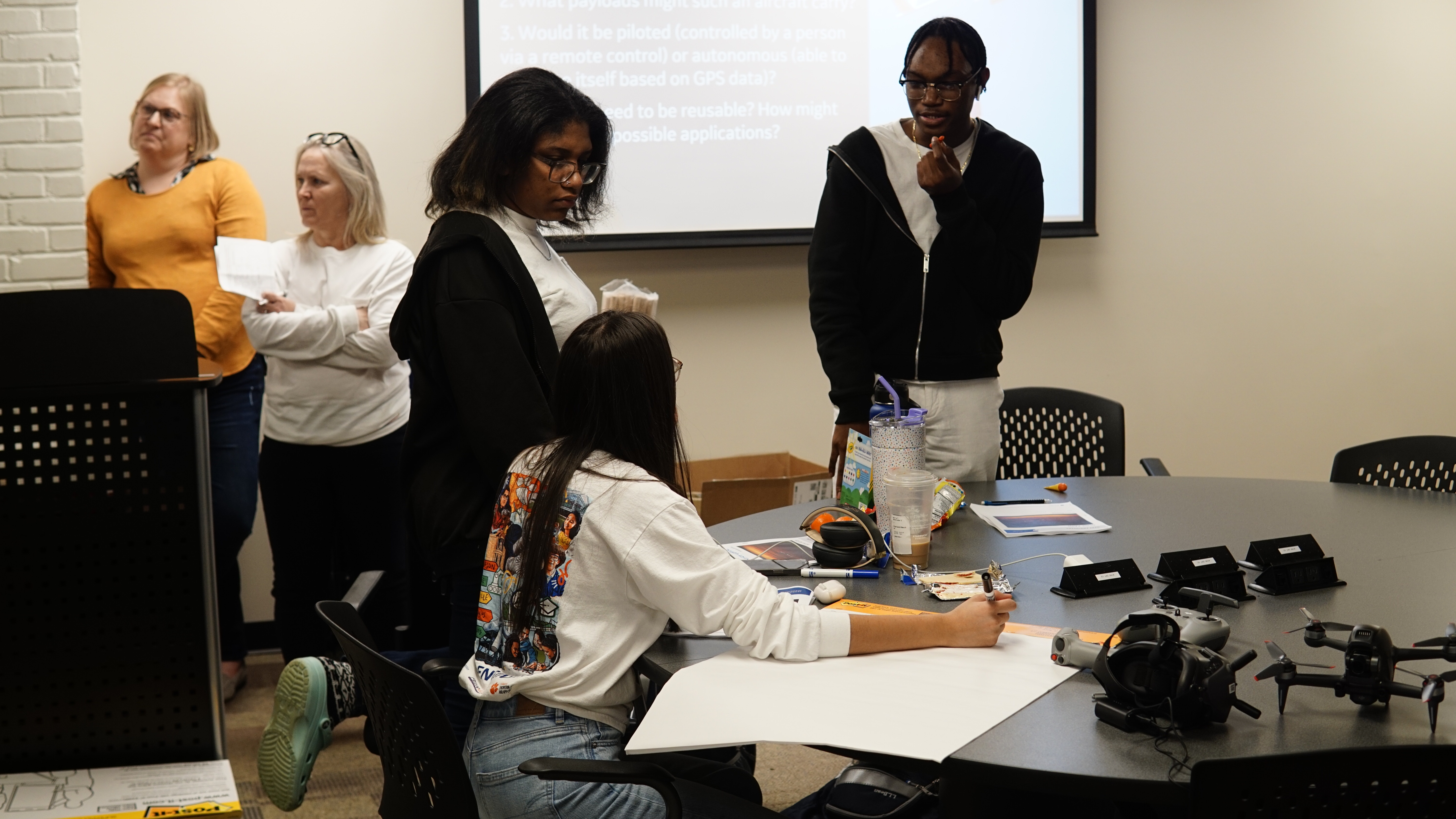 PEER/WISE facilitators, coordinators, and FHI representatives guide students as they work on developing their soft skills.

One of the most exciting parts of the activity was when Ms. Edwards demonstrated the art of giving a proper handshake. This was not your typical, boring lecture – Ms. Edwards had the students practice giving each other firm, confident handshakes, which was not only loads of fun but also an incredibly useful skill for any professional. The students loved it so much that they came up with their own hashtag to commemorate the experience: #HandshakeHero.
    
By the end of the session, our Cohort 1 students were buzzing with excitement and newfound motivation. Ms. Edwards had shown them that with the right attitude, skills, and behavior, anything is possible. Our students left the activity with a newfound appreciation for the importance of developing their skills and behavior for success in the workplace, and with a renewed sense of confidence and purpose. Thanks to Ms. Edwards and the #HandshakeHero movement, our students are well on their way to achieving their professional dreams.
Ready for takeoff? The Next Engineers Academy recently took flight with a special session led by Robbie Albertson, Aerospace Instructor at Pickens County Career & Technology Center. In this high-flying class, students got a crash course in the fundamental principles of flight, learning about lift, thrust, and other aerodynamic forces that help aircraft stay aloft.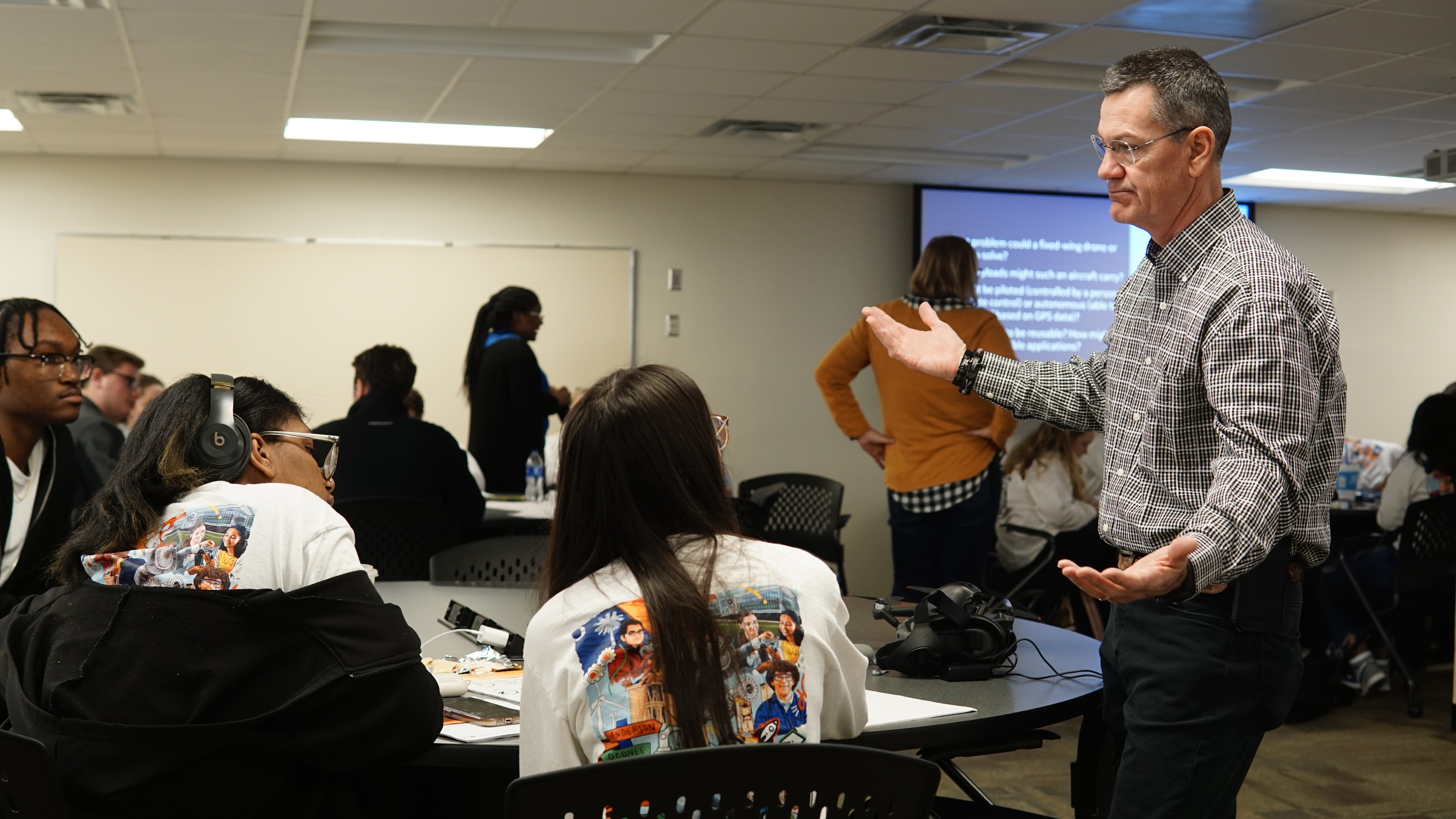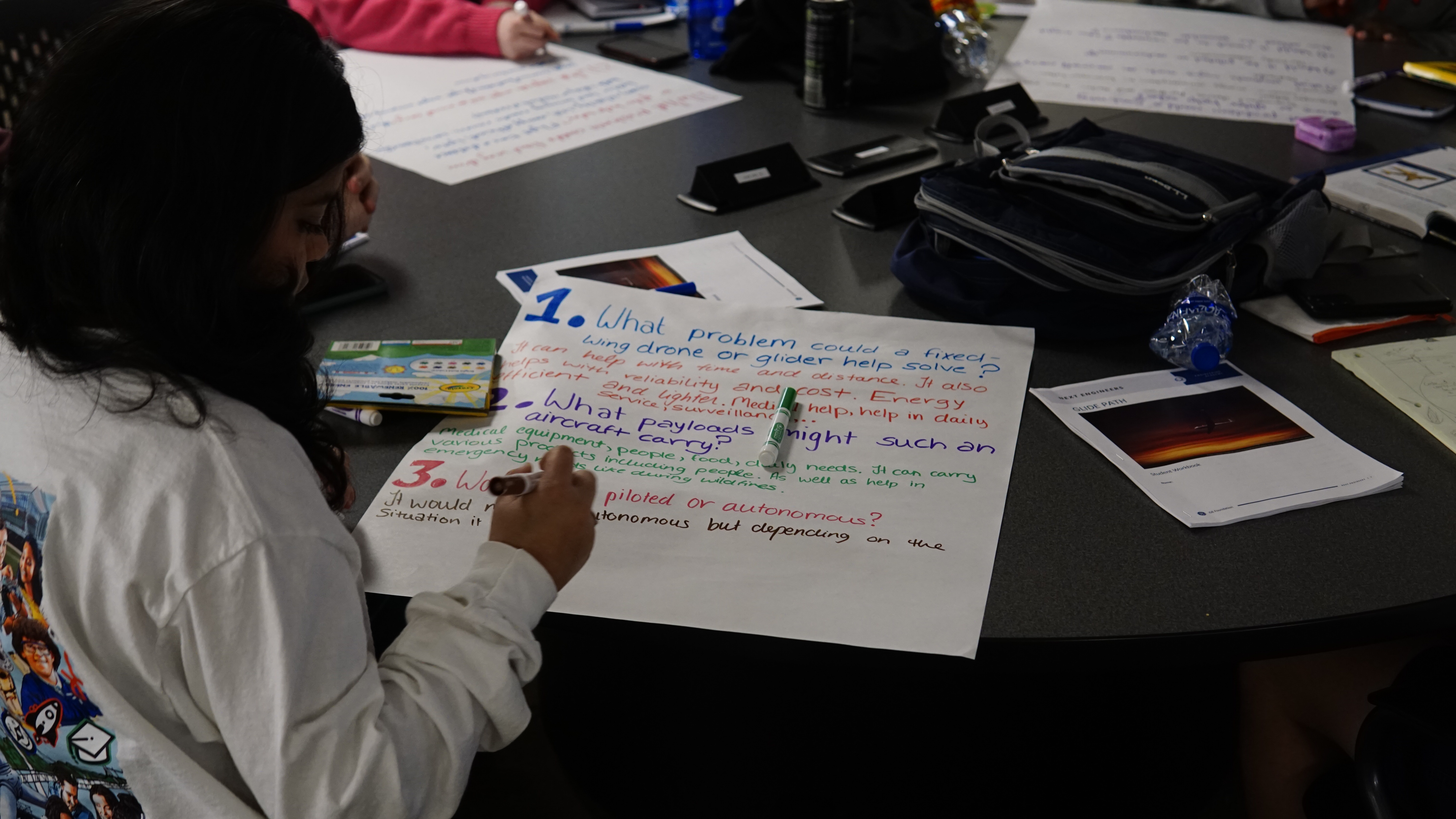 Robbie Albertson assists students as they brainstorm applications for gliders.
But that wasn't all! Once the scholars had their wings, they put their newfound knowledge to the test with a paper airplane challenge and an airfoil test. The classroom was buzzing with excitement as students worked to build the best possible paper airplane design, testing their creations for distance, speed, and even style. With Robbie's guidance, they learned how to manipulate the forces of flight to make their planes soar through the air with ease.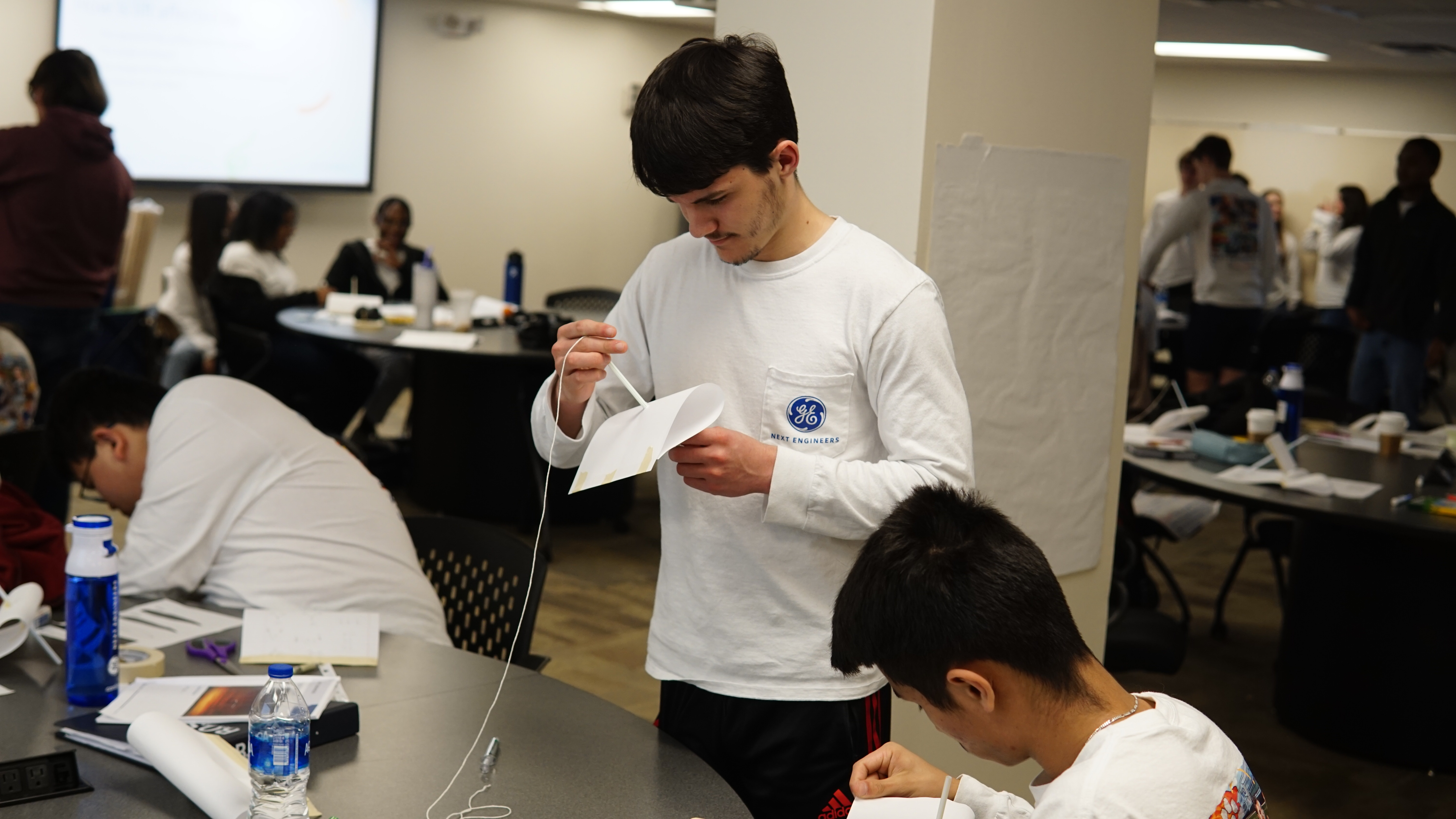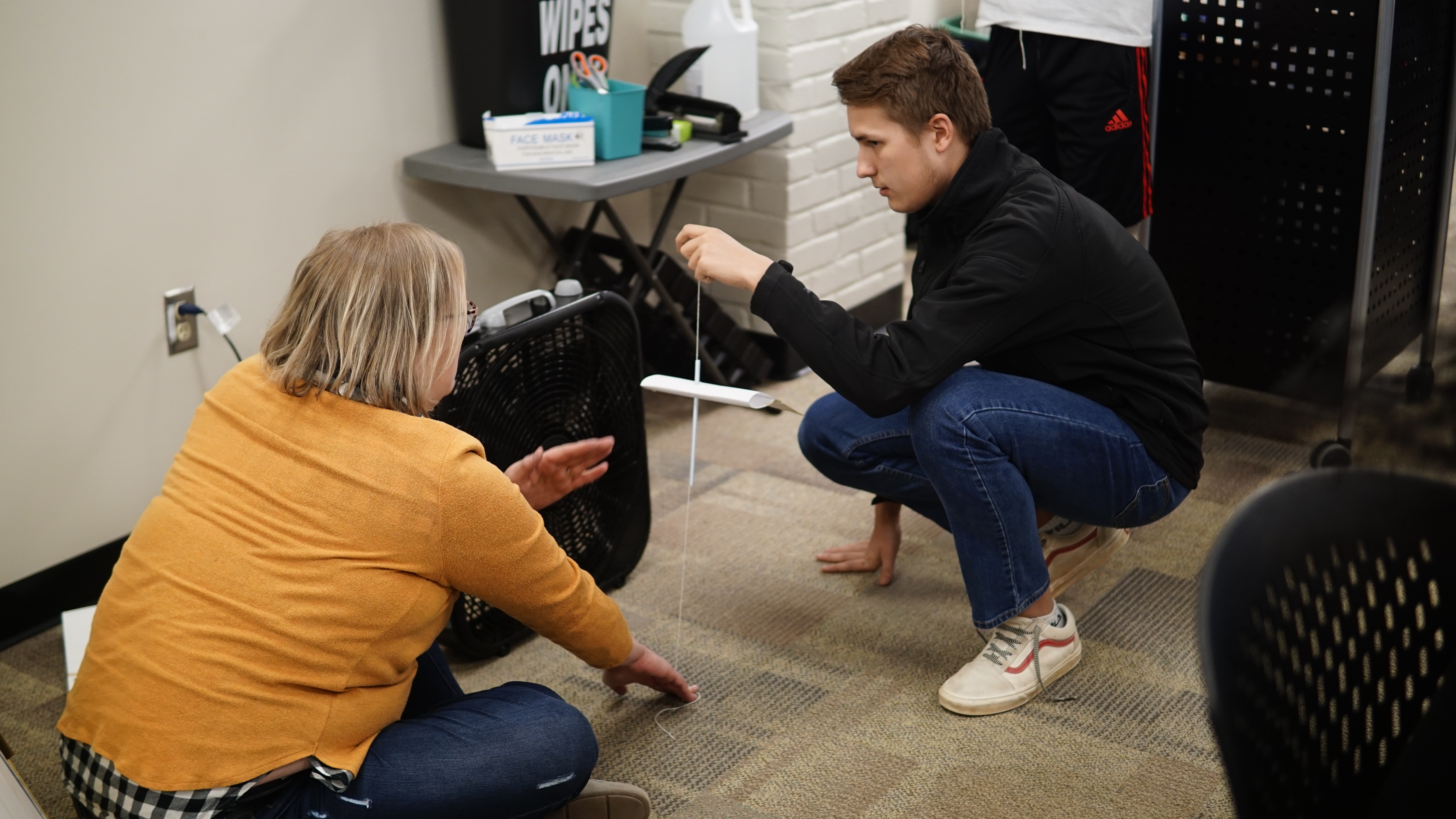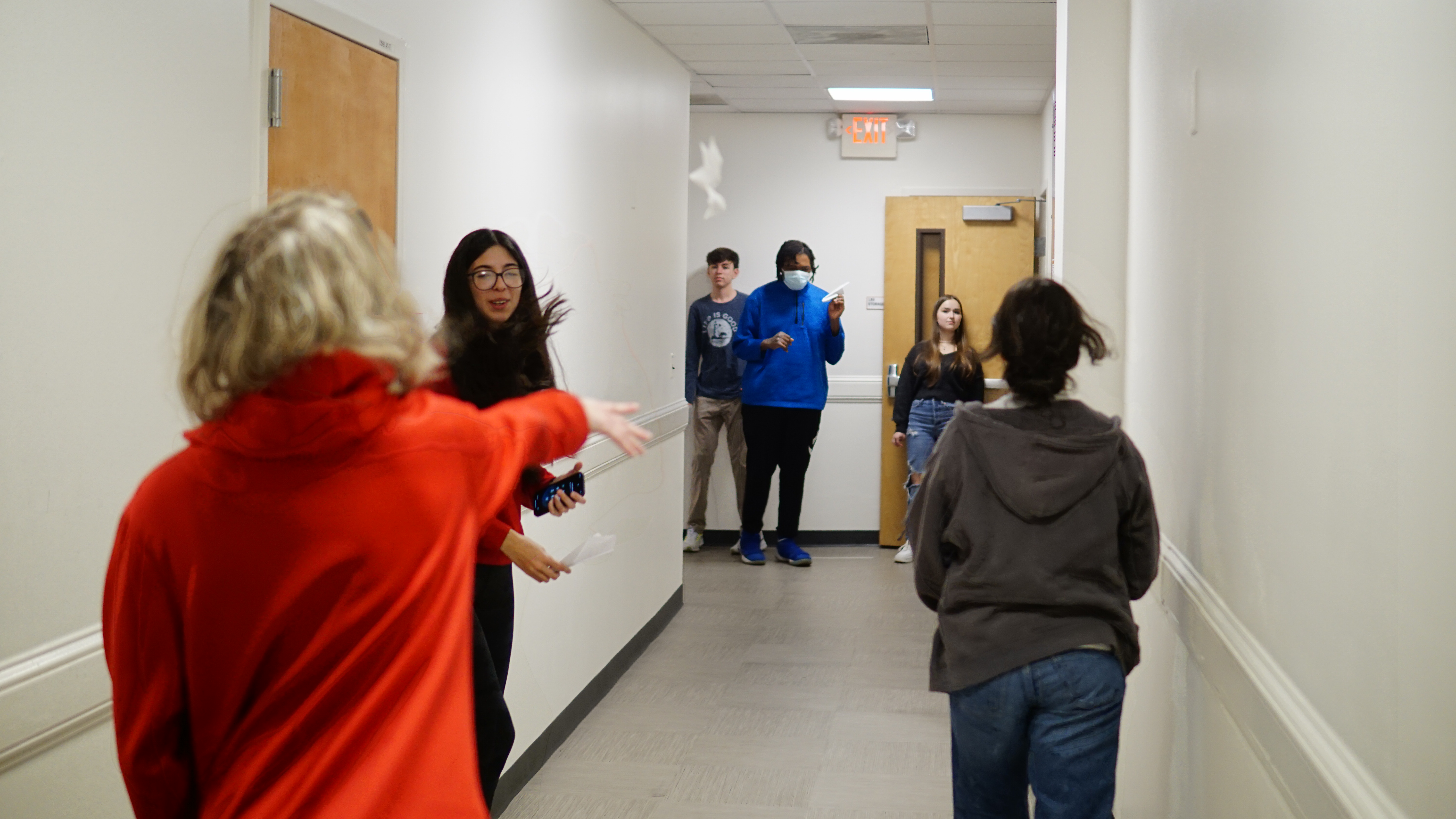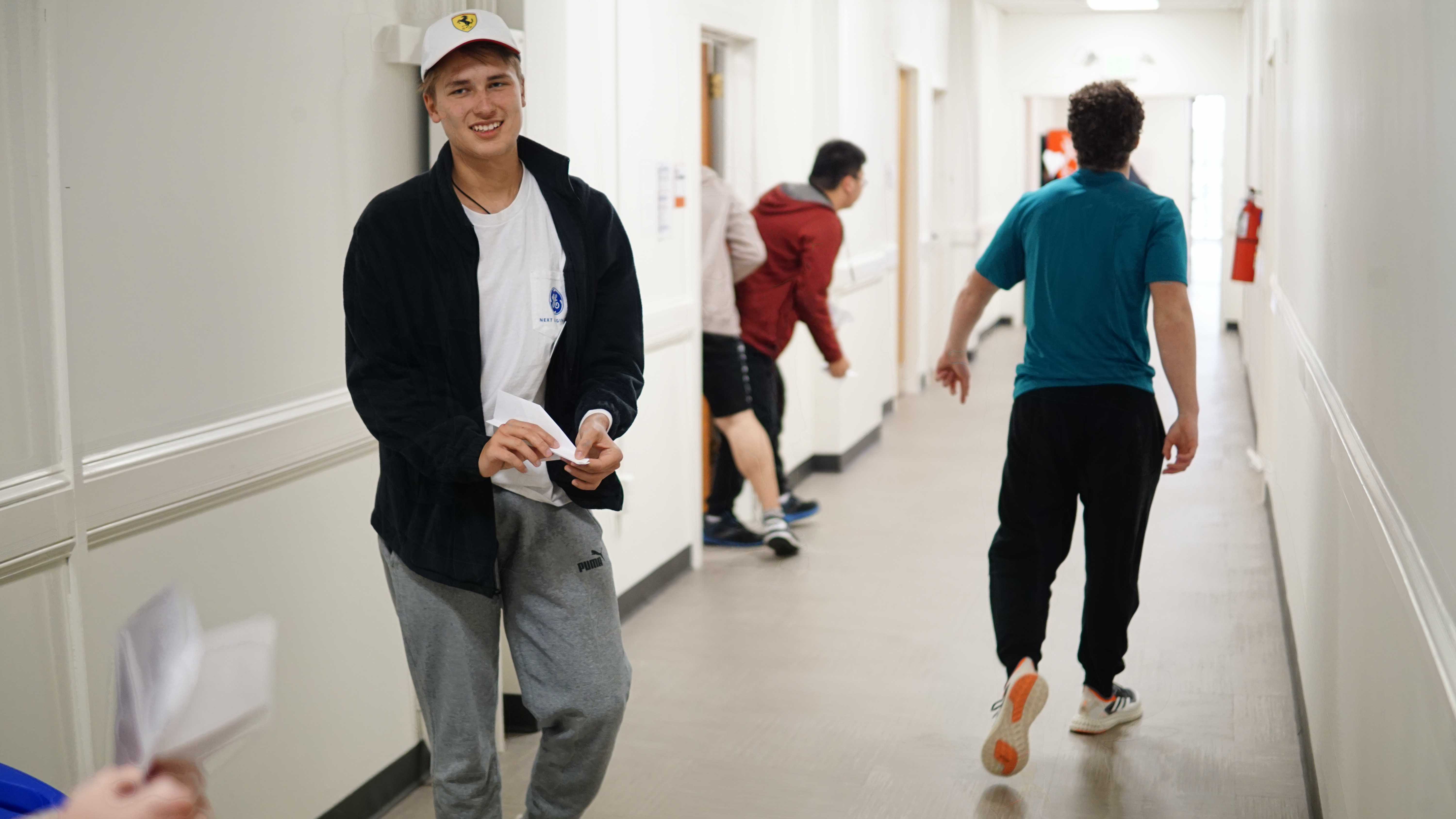 But the real challenge was yet to come! In groups, the scholars are currently working on designing a glider that can travel the farthest distance. Using the principles of aerodynamics and their experiences with paper airplane building, they're putting their engineering skills to the test to create a glider that can stay aloft for the longest time possible. It's sure to be a thrilling ride as they take to the skies and compete for the title of "Longest Flight". Stay tuned for more updates on this exciting competition!
Cohort 2's Academy Scholars of Greenville recently completed their third engineering challenge, all about desalination! With the help of David Ladner, Ph.D., from Clemson University's Department of Environmental Engineering and Earth Sciences, the students started with a comprehensive guide in safety with the support of PEER/WISE graduate facilitators and volunteers. The goal of the challenge was to convert 1 Liter of salt water to the highest possible volume of freshwater, aiming for a 50% conversion rate. Using materials like flasks, thermoses, copper tubing, and even root beer bottles, each of the groups, students requested materials ahead of time and got to work building their designs.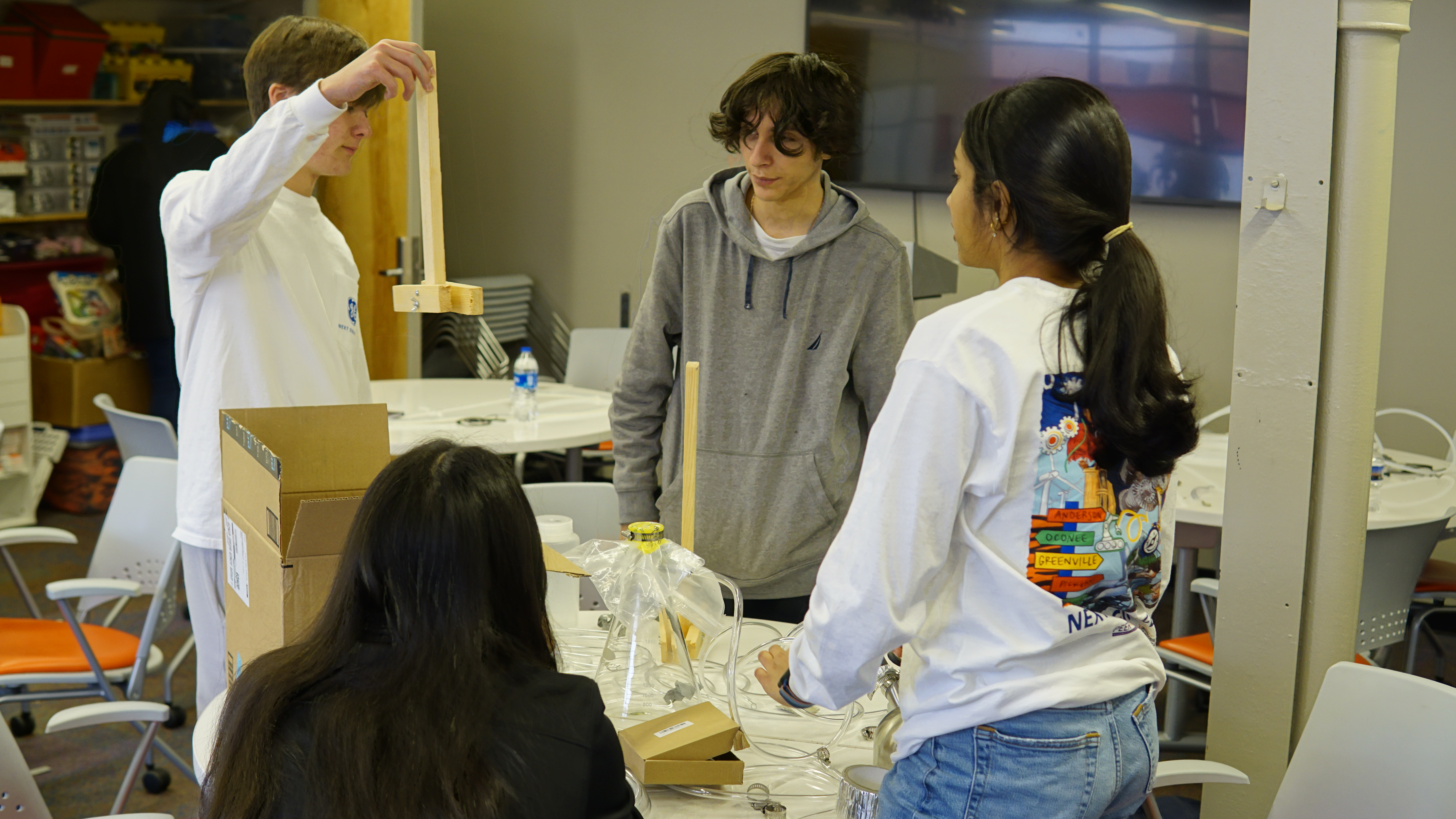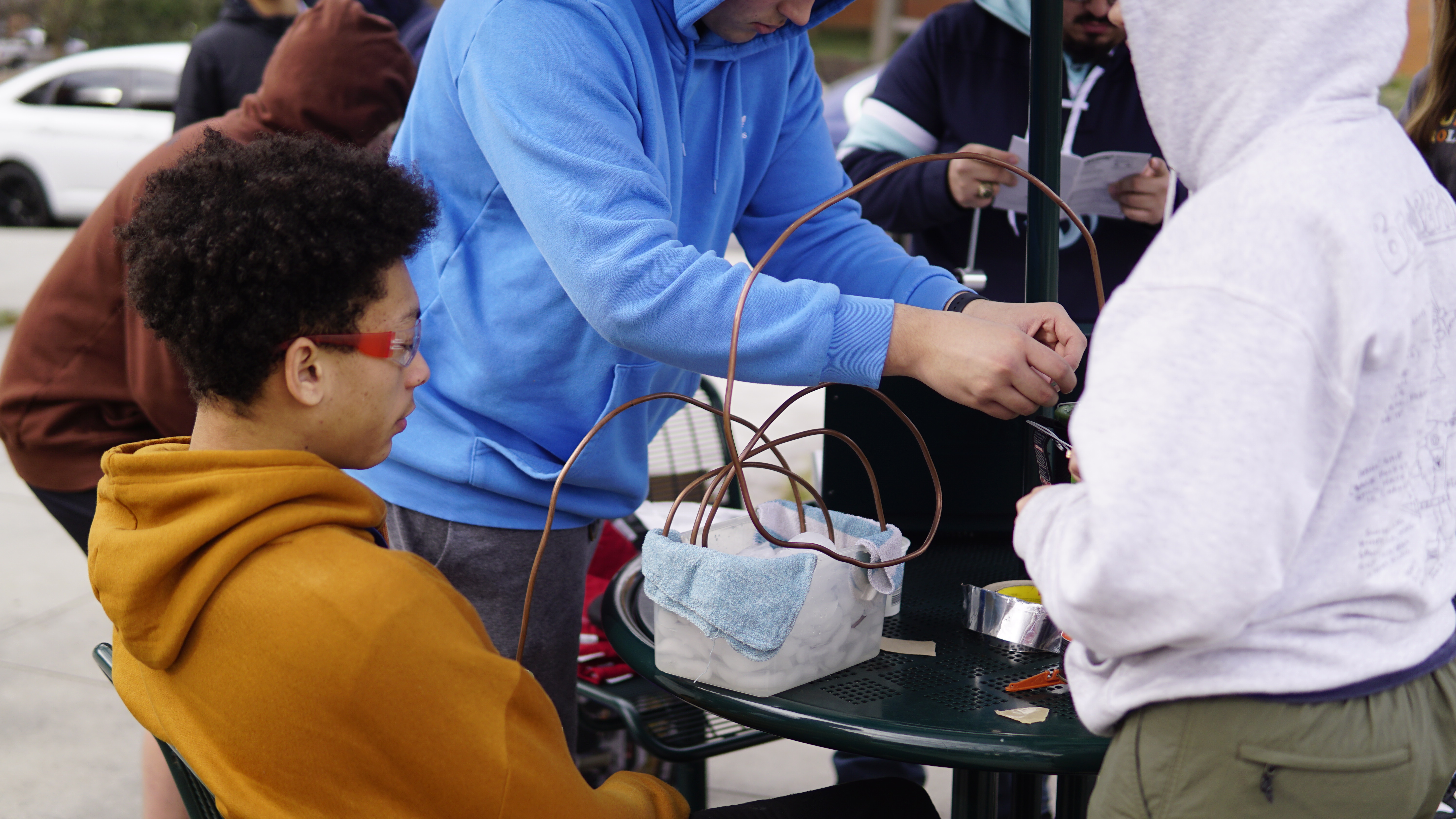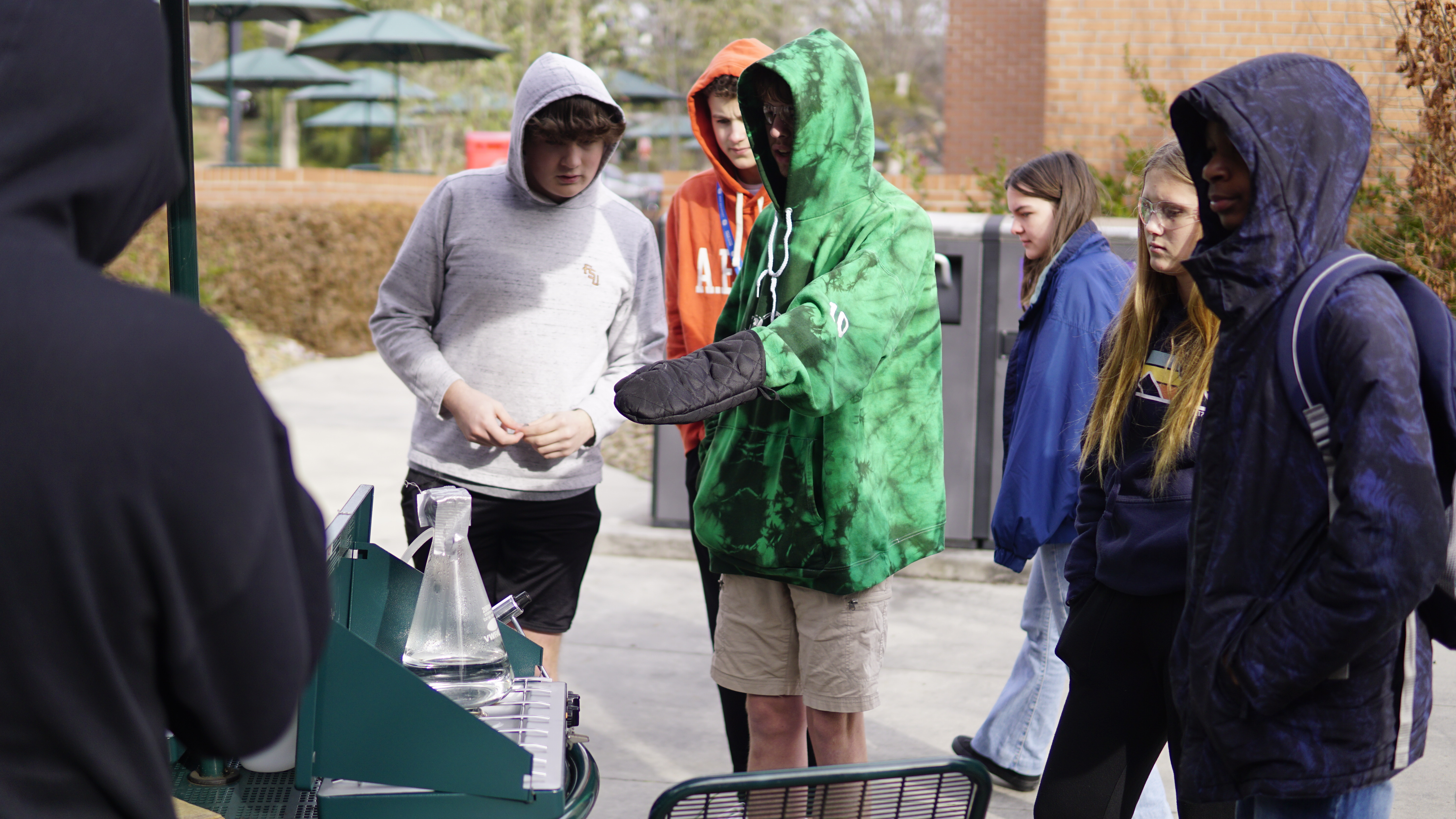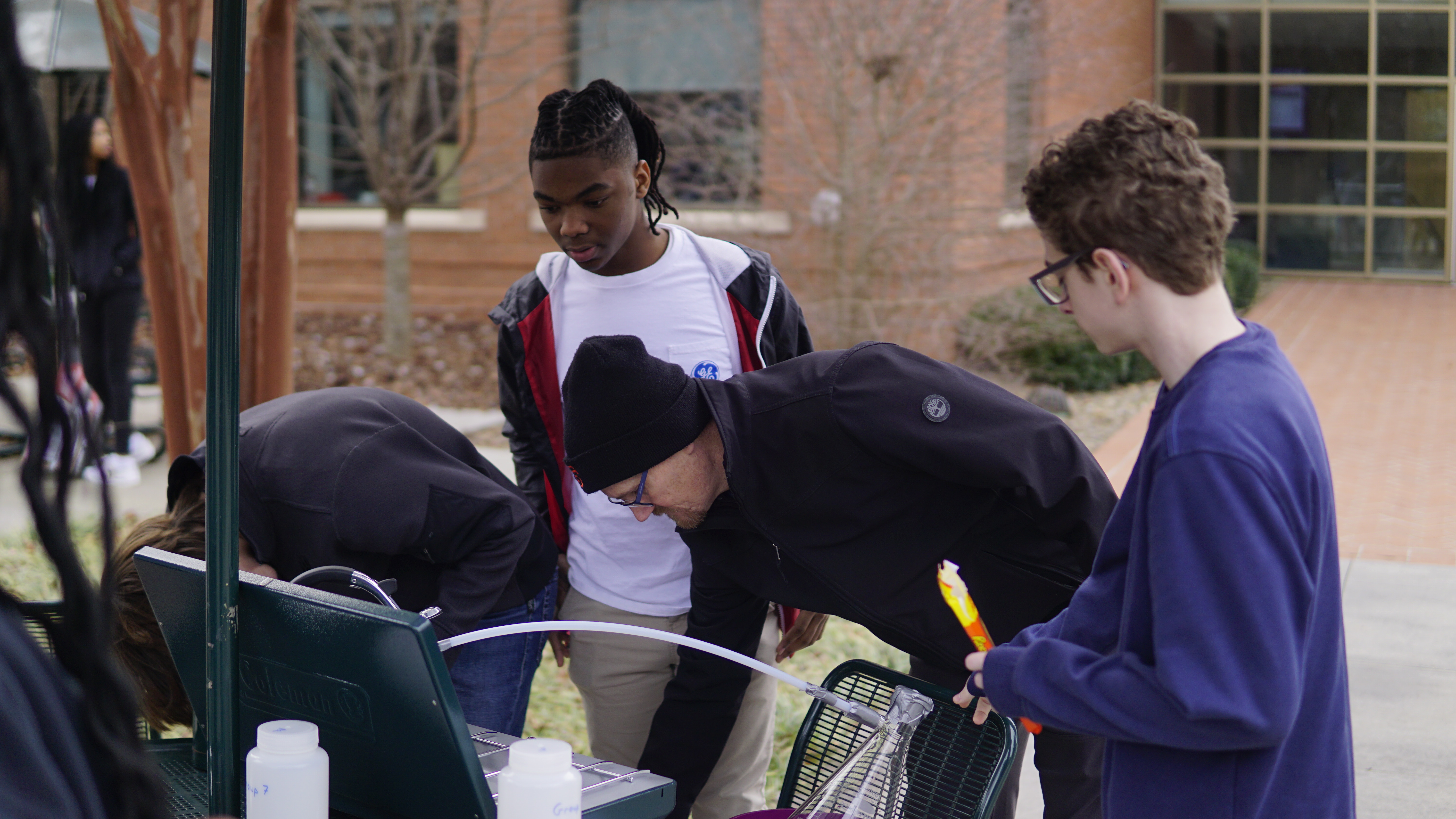 With a variety of different concepts and assemblies between the groups, there were several intriguing constructions, including some that had to be revised and redesigned along the way. Boiling and re-condensing water vapor was a common theme, but the system for achieving this goal varied between the groups. Nevertheless, after a total of over 3 hours of testing, the students had results! With the support of the GE Volunteers, Clemson Staff, Facilitators, and a beautiful sunny day, the students began the testing portion of their challenge.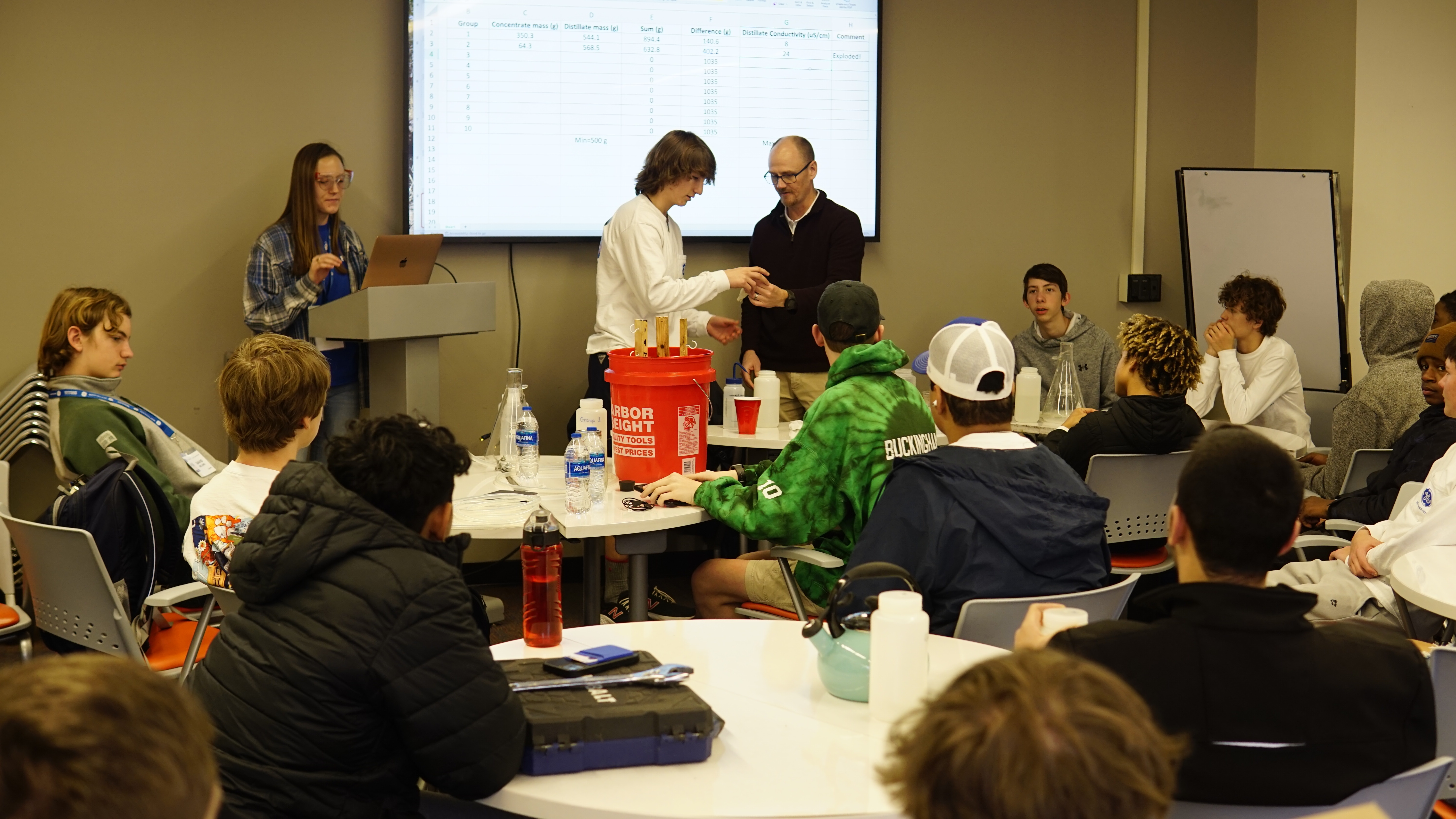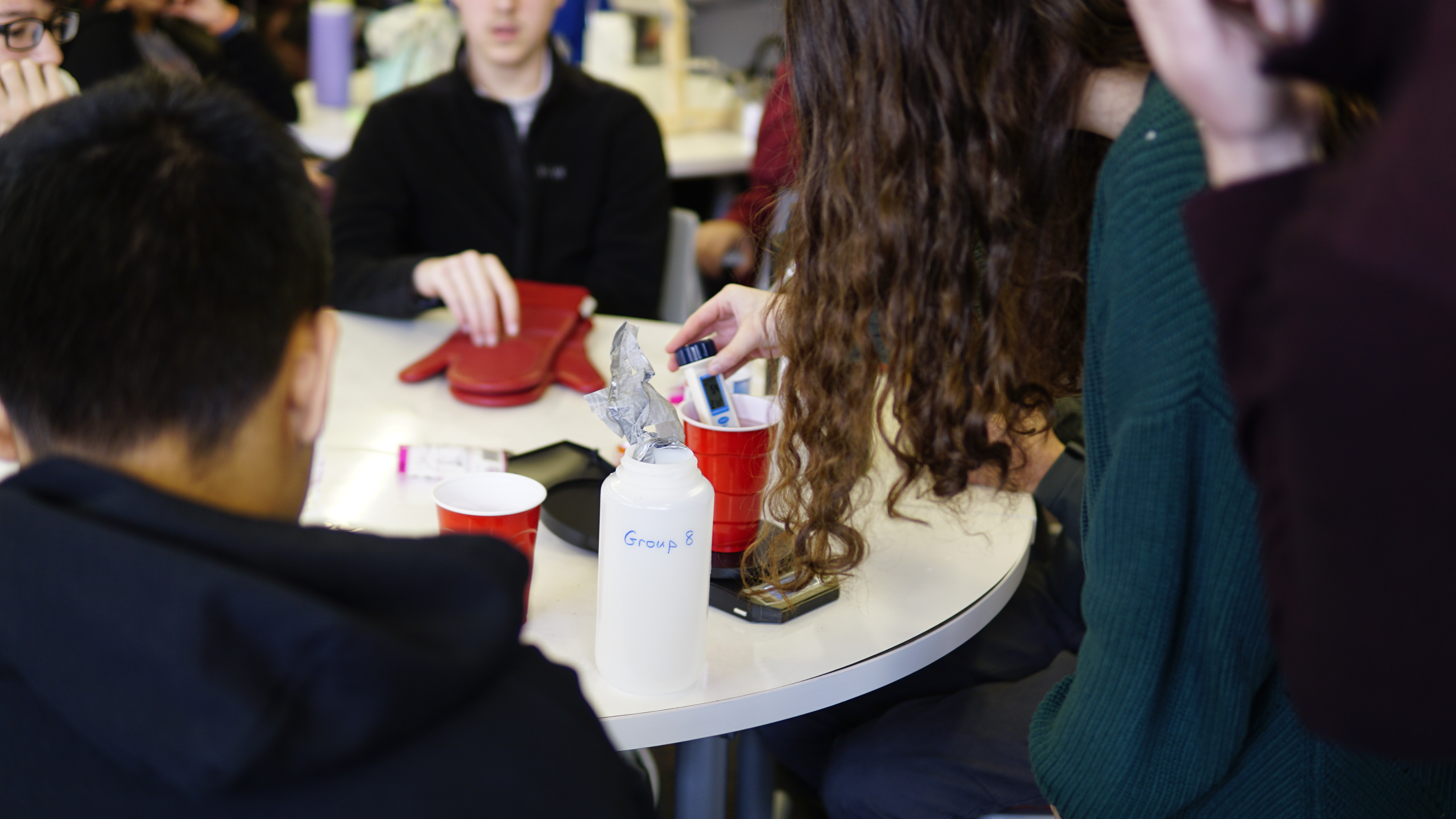 To conclude, the scholars had a wrap-up session where they gathered to report their data. Some groups collected a much higher volume of water than others, but had a high contamination rate, while other groups had a low contamination rate but a lower volume of water. Results varied across groups and criteria, but all teams learned a lot about desalination and the engineering design process. The staff is looking forward to hearing each group's takeaway at the next Academy session, where each group will present on the design challenge, sharing their planning, results, and possible corrections as they complete the engineering design process to #GetTheSaltOut.