January 23, 2023
Greenville Academy had a raring start to the new year with its first design challenges for both cohorts of 2023. Our students returned to Clemson University fresh off the holidays for a skill development and career-building day.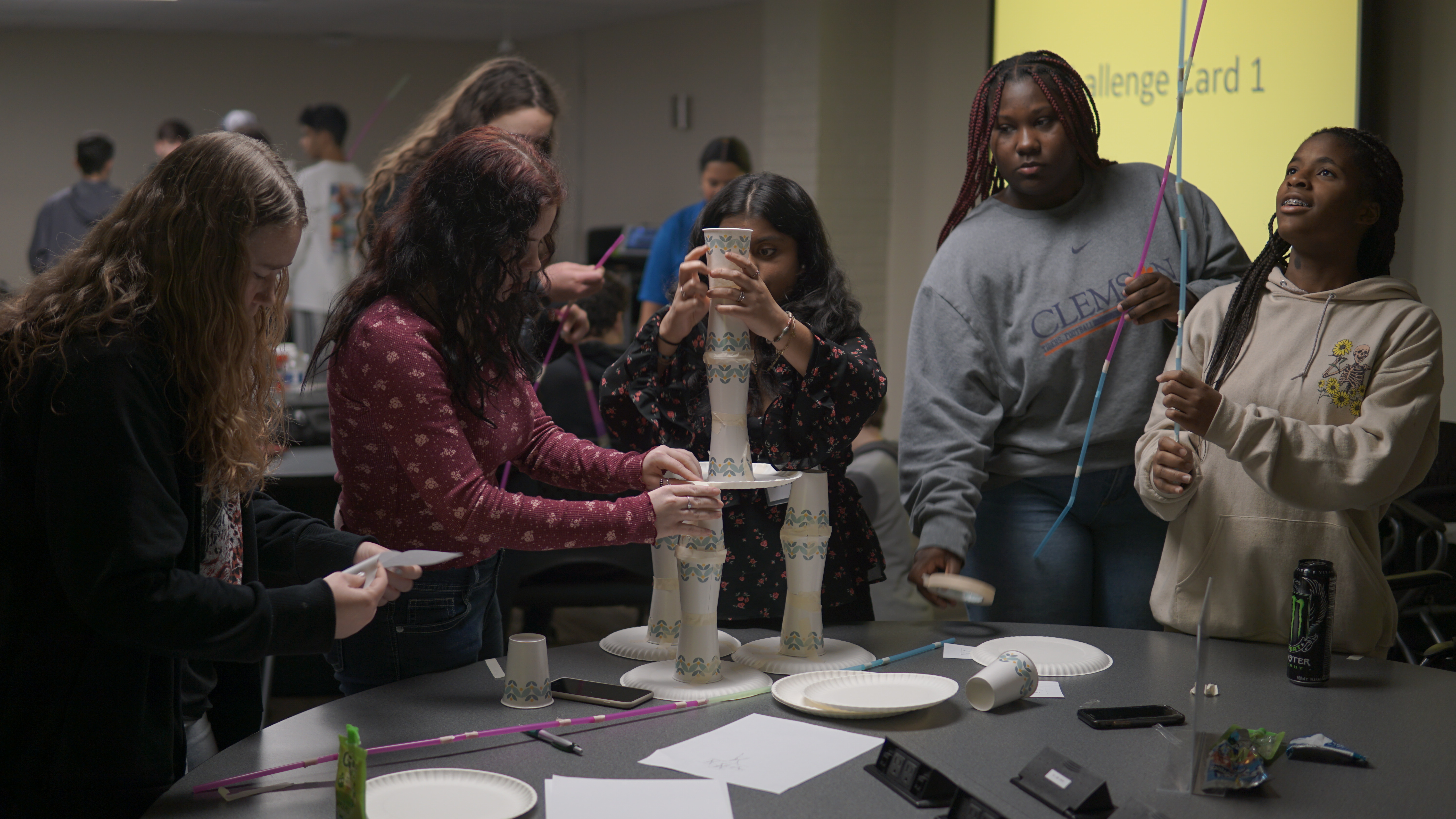 Cohort 1 started the day by strengthening their teamwork and employability skills with CCR specialist Yashica Martin. The students were tasked to create towers from everyday objects: cups, plates, straws, and other common household items. This week's twist was the addition of challenge cards designed to mimic challenges the students will experience in school and the workforce. Challenge cards decreased their time allowed, restricted resources, and created a deliberately uncooperative teammate.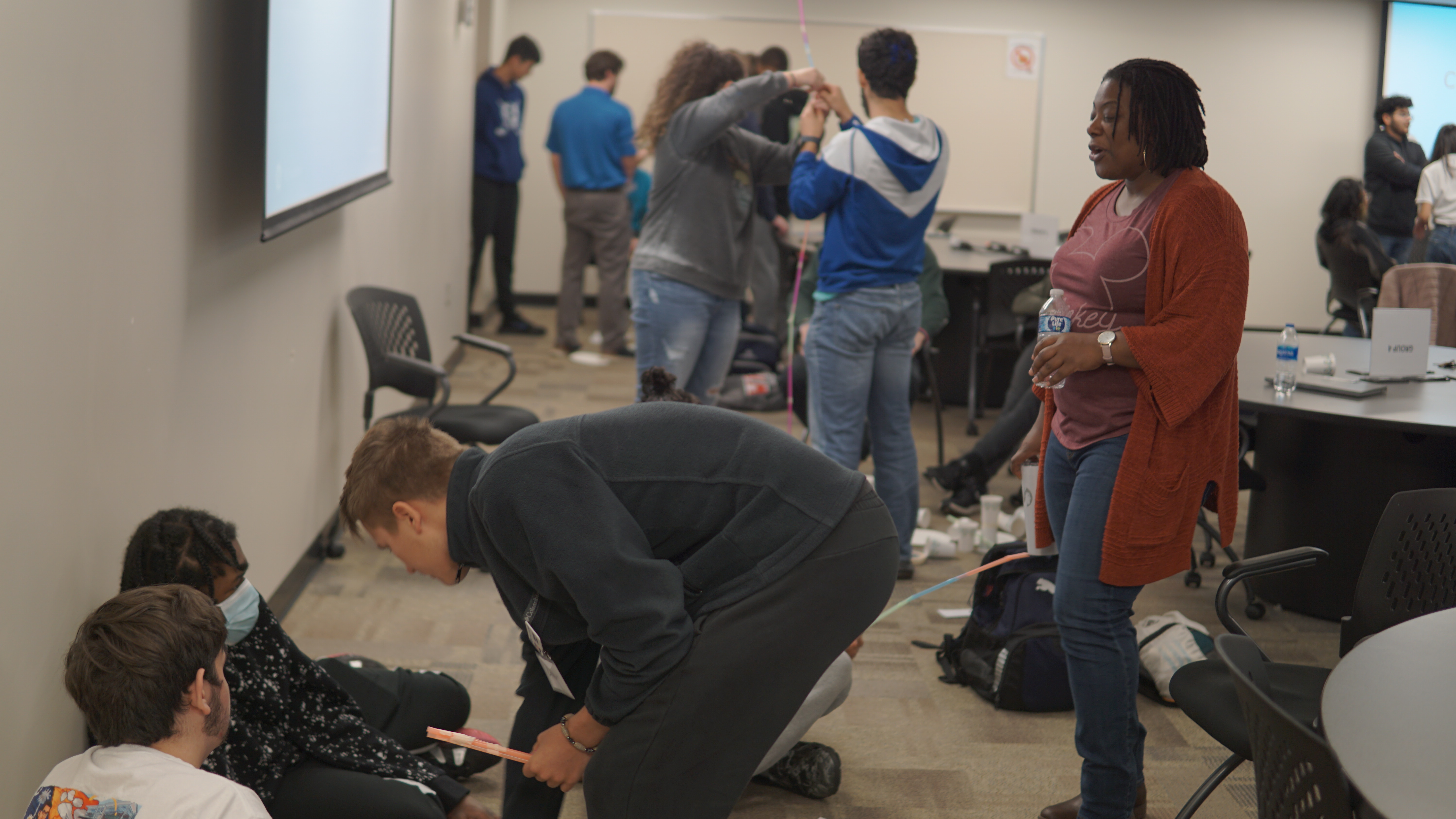 Students spent the second half of the day with GE Volunteers to learn about Employee Resource Groups (ERG). The students learned how ERGs provide support for underrepresented populations within companies. Our students had the opportunity to interact with professionals Jeremiah Gonzales, Hannah Oermann, and Brian Moran, representing the Hispanic Forum, GE Women's Network, and GE Women's Network Executive Sponsor respectively. Our fourth volunteer, Tiffany Camp, represents Pride Alliance, African American/Affinity Forum, and GE Women's Network.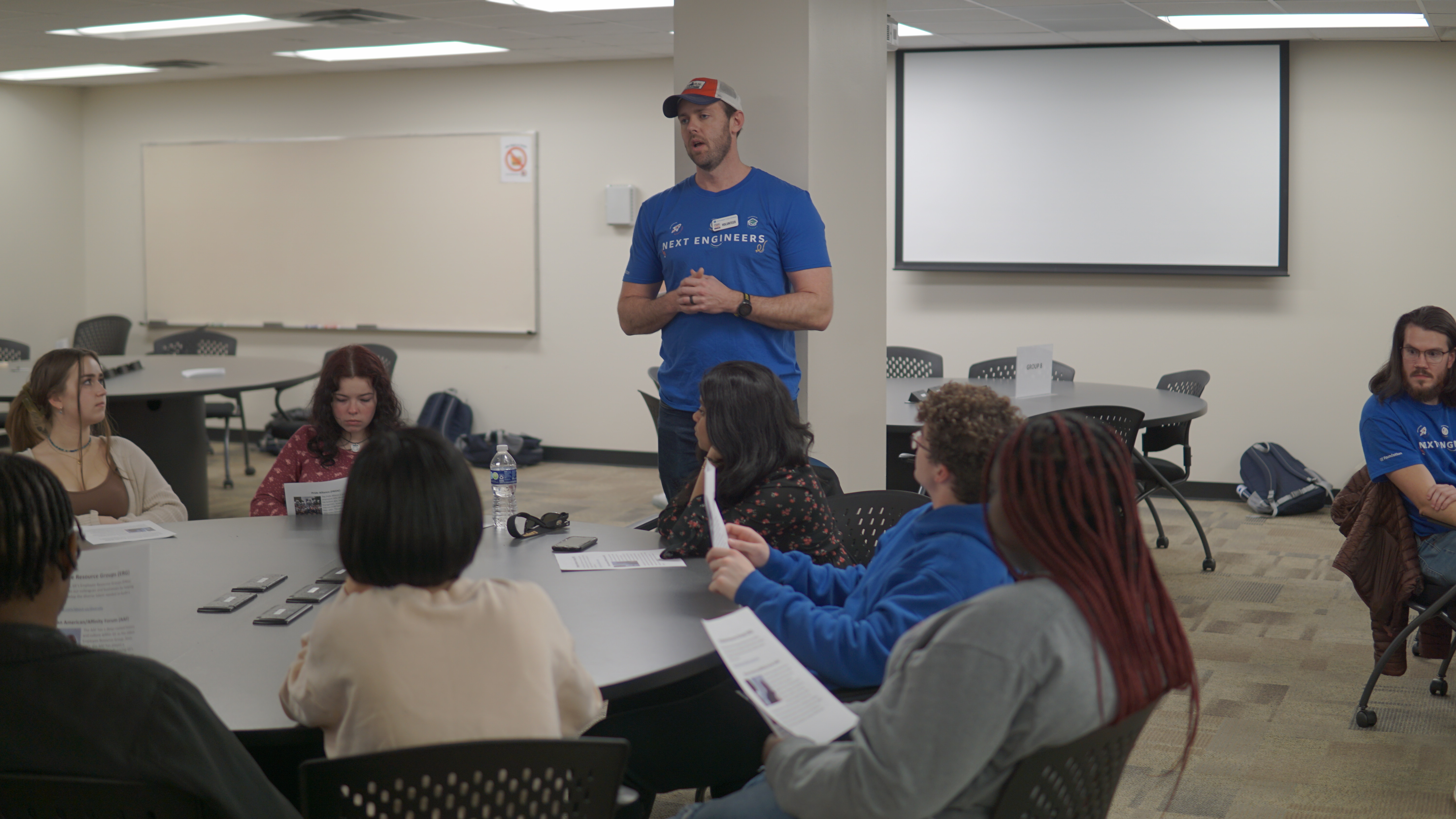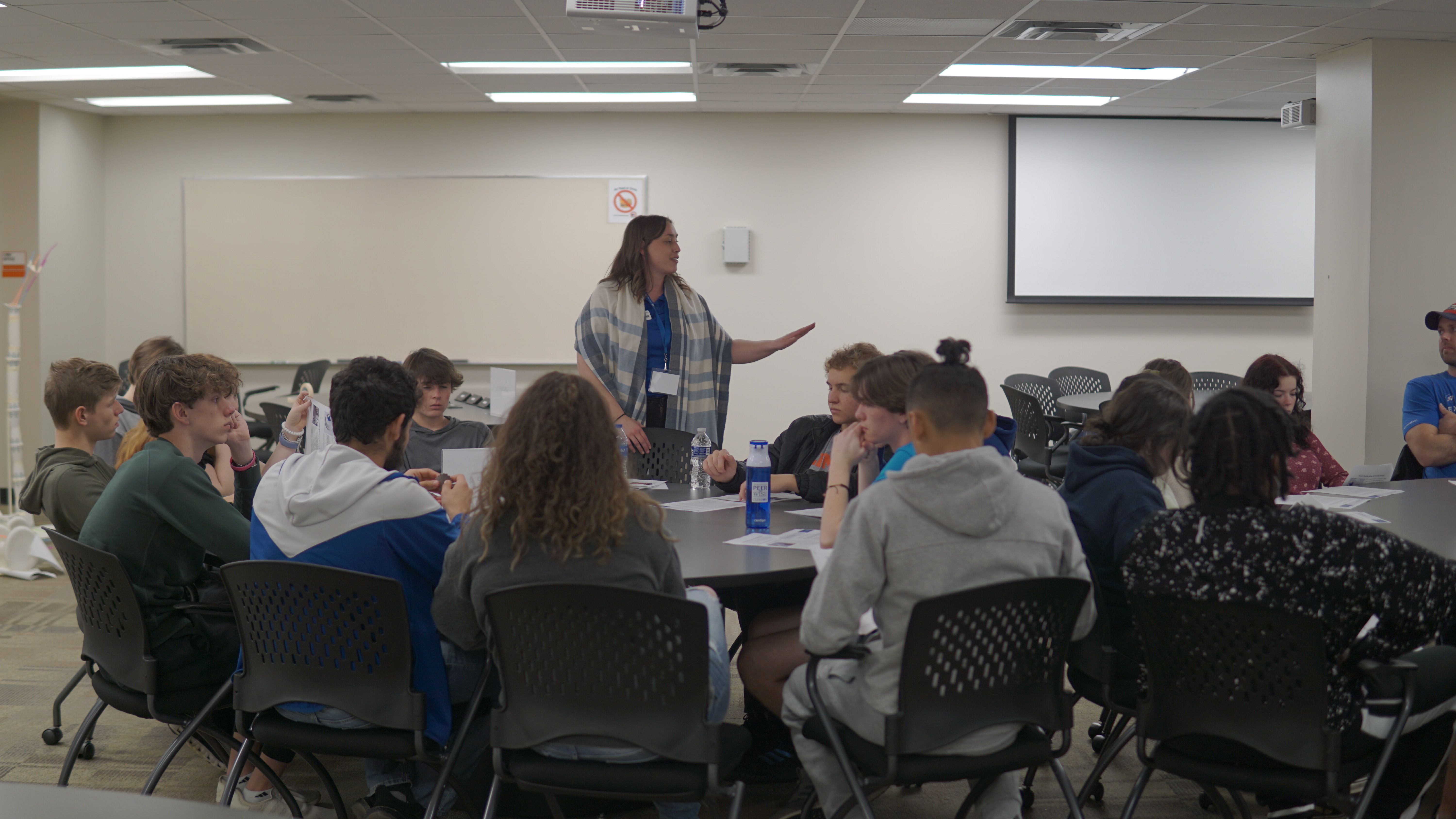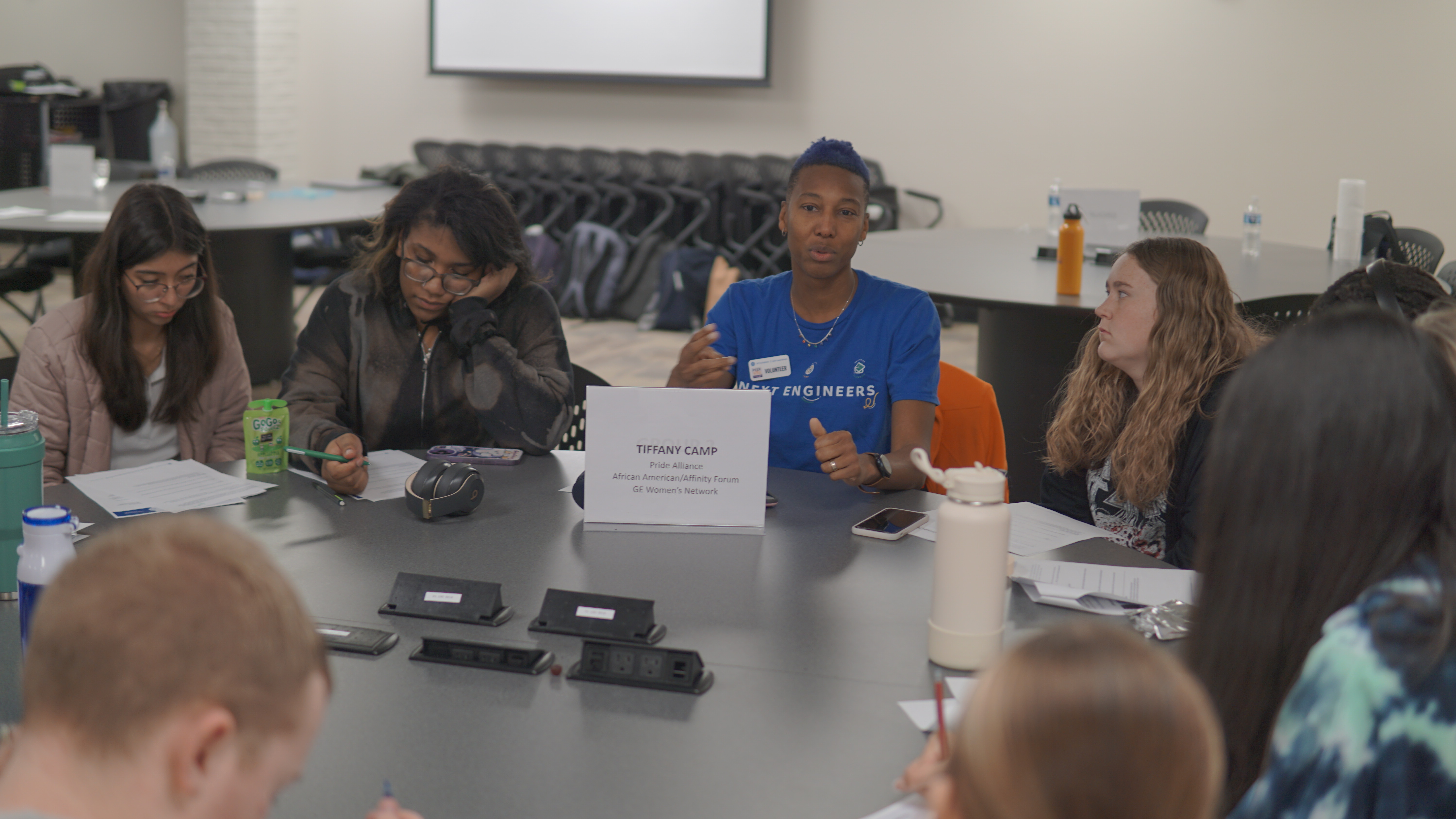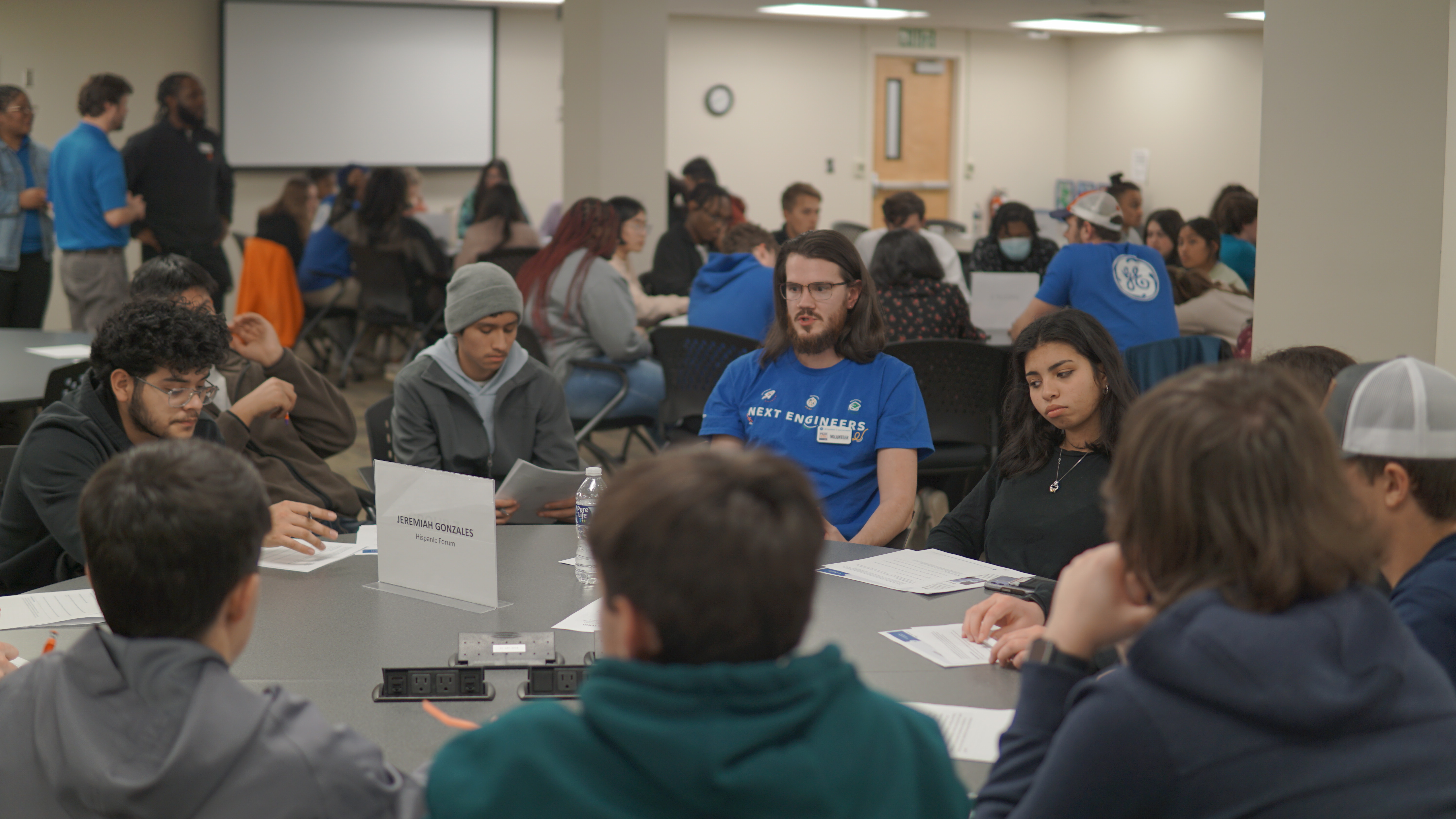 GE Volunteers meeting with students to discuss ERGs.
Cohort 2 got their chance to #GettheSaltOut in their first multi-day design challenge, hosted by Clemson University Department of Environmental Engineering and Earth Sciences Associate Professor David A. Ladner, Ph.D. He began the day with a presentation on the significance, history, and technologies of desalination – the process of converting saltwater to freshwater. The students were then tasked to convert 1 quart of salt water into at least 50% fresh, drinkable water. The students were hard at work planning their designs and methods to #GettheSaltOut and will be testing their designs during their next session.