September 01, 2023
This past June and July, Cincinnati teens used their collaborative skills to create new and exciting solutions to real world problems. In our one-week GE Next Engineers Camp, incoming freshmen and sophomores used fruits to transfer chemical energy to light energy, flight dynamics to save cargo of a glass of water, threw eggs to learn about impulse, and created a lightweight helmet to protect extreme sports fanatics during events like rock climbing or skydiving.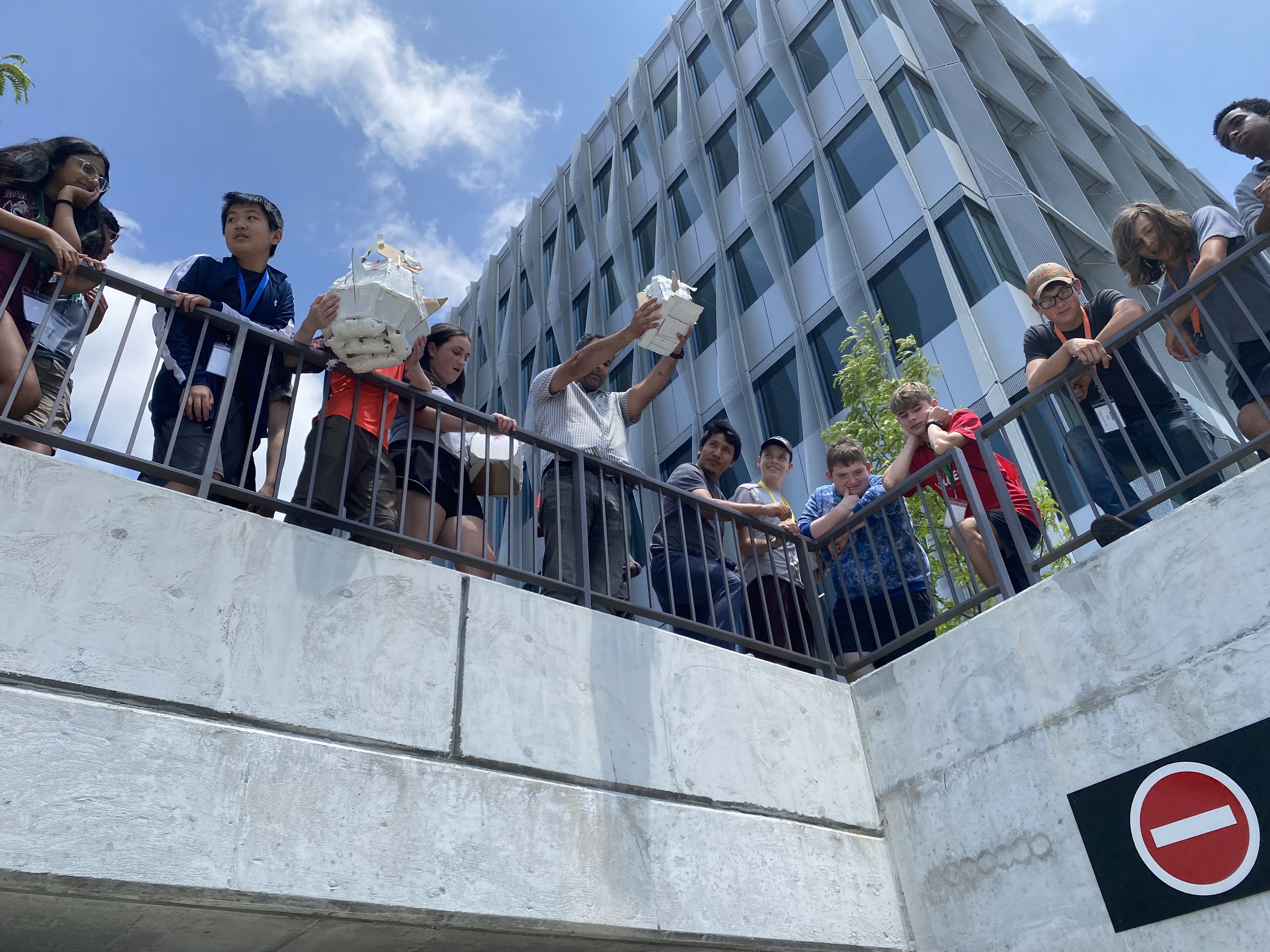 Not only did student learn about scientific and engineering concepts, but they also learned how to position themselves as star engineers as they advance through their schooling and work careers. Concepts like interview skills, proper communication, resume building, and networking were covered in a fun and informative way. For example, students learned about appropriate interview attire by completing a "Professional Dress Relay Race" and learned how to write a thank you note to a potential employer by playing "Thank You Mad Libs."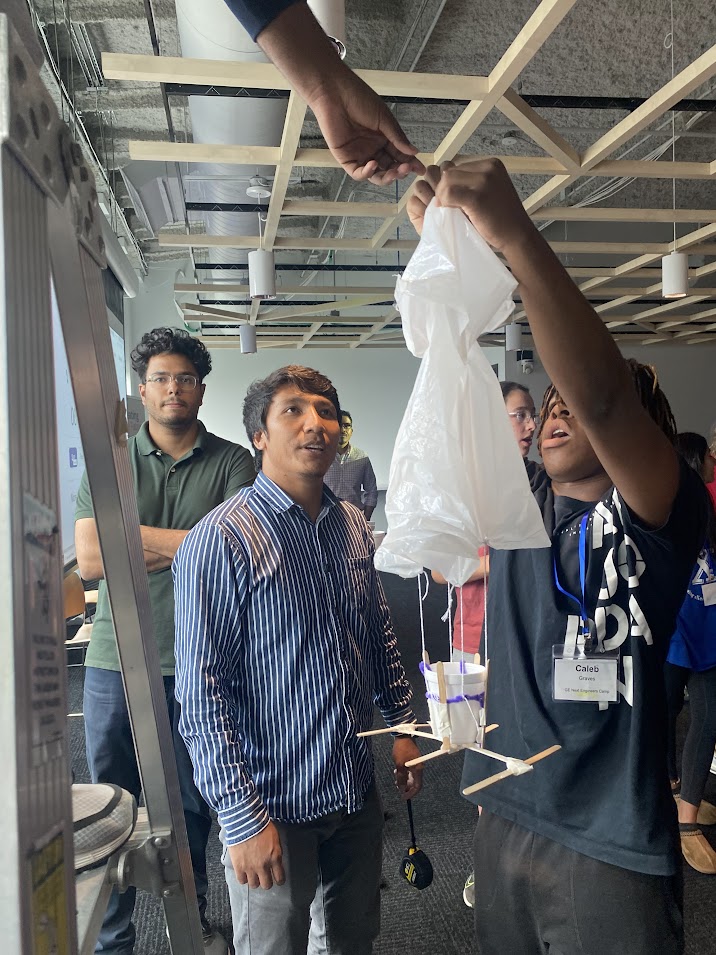 Finally, students combined all their knowledge at the end of the week by testing their capstone project, "Mind Your Head," by dropping their "helmets" made from common materials from increasingly greater heights, with finalists dropping helmets from up to 60 feet via a drone flown by one of UC's drone researchers. While we don't think the X Games participants will be wearing these any time soon, we did have a great time and learned a lot!
We wrapped up the summer with a trip to the GE Learning Center on the Evendale campus, where campers and their families got to learn about the history of GE and get firsthand advice on what it's like to be a working Aerospace Engineer.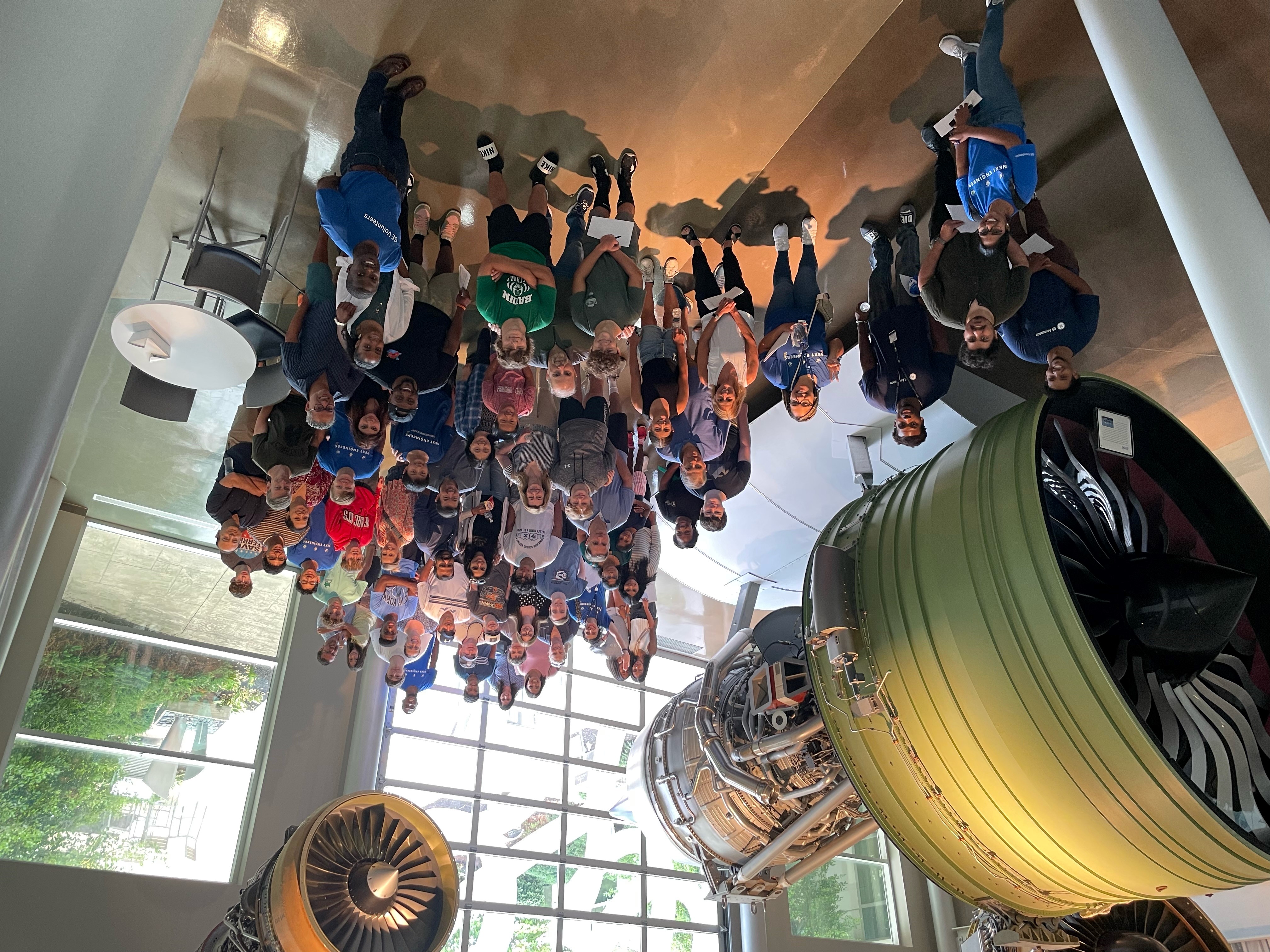 Parents and students alike were excited for this summer's opportunity. "GE Next Engineers is an awesome experience. Thank you for allowing us to be a part of the journey!"
Applications for Summer 2024 camps will open in late January. For questions, please email GENextEngineers@ucmail.uc.edu