July 06, 2022
Faiqa loves to bake. She bakes birthday cakes and brownies and wedding cakes. "I'm a baker," she proclaims.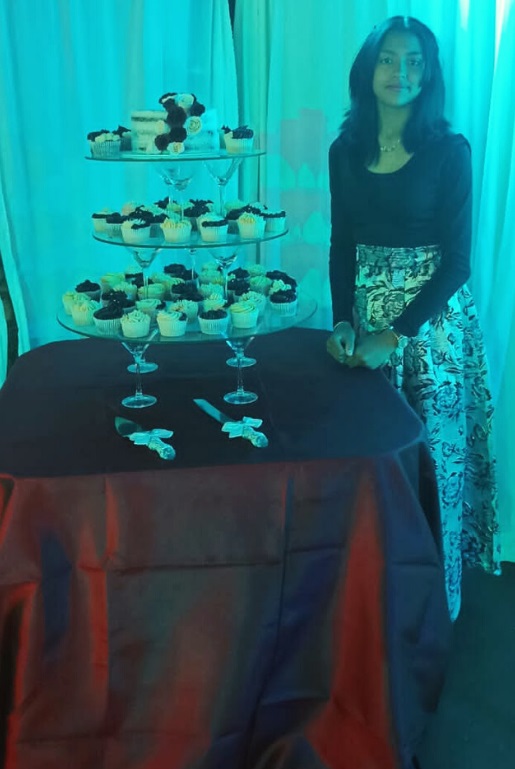 Faiqa is a 10th grade student at the UJ Metropolitan Academy in Johannesburg. She loves her life sciences class, and her school has provided her with opportunities to explore robotics and coding, but it wasn't until she saw Baking Impossible on Netflix – where baking engineers create crash test car and floating pirate ship cakes – that she felt inspired to learn about engineering. "They used engineering to make the cakes move and do all kinds of things," she shares. "I wanted to do that, too."
When Faiqa heard about Next Engineers: Engineering Academy, she thought, "Okay, let's try it out." During the application process, she created her own miniature wind turbines. "That's when I felt fully into it. Now I'm really into it," she says.
Through Next Engineers, Faiqa hopes to gain more skills and experience. She's already learning a lot: during the first Engineering Academy design project, she and her teammates had to calculate the rainfall for a school in Uganda and figure out how to collect 340 liters of rain per day for the school. Did they find the solution? "Yeah, we did," Faiqa reports. Her team built models of buildings to help with their calculations. Then, "we played around with some bottles until we found the right size holes to collect the rainfall we needed."
In addition to learning the engineering design process, Faiqa is meeting real life engineers. "When I first met Luyanda [from Community Partner Protec], she really inspired me. While she is the head of our entire Academy, she's also an aeronautical engineer, and that was really appealing to know. I also met Dr. Jesse, who is a professor at the University [of Witwatersrand]. She's very energetic and seems very excited to work with us. It's the kind of inspiration we need."
Faiqa's not afraid to dream big. One of her role models is Leonardo DaVinci. "You may know him as an artist, but he was also a very good engineer – I really look up to him," she says. "He was way ahead of his time. He thought of things that people never even dreamed of." Her favorite DaVinci invention is the parachute.
Faiqa's learning more than engineering, too. "I'm not much of a social butterfly," Faiqa says, "but I have met a few new people." One of her teammates is "a very social person and very fun" to work with. Faiqa doesn't think of herself as a big team player, but thanks to the Engineering Academy, she says, "I think I'm getting the hang of it." Through college and career readiness activities, Faiqa and her peers can practice skills such as presenting, communication, and leadership. "We work well together, and also the psychosocial part of the Academy helps us to find balance with each other. It showed us our individual strengths and how to cooperate with each other."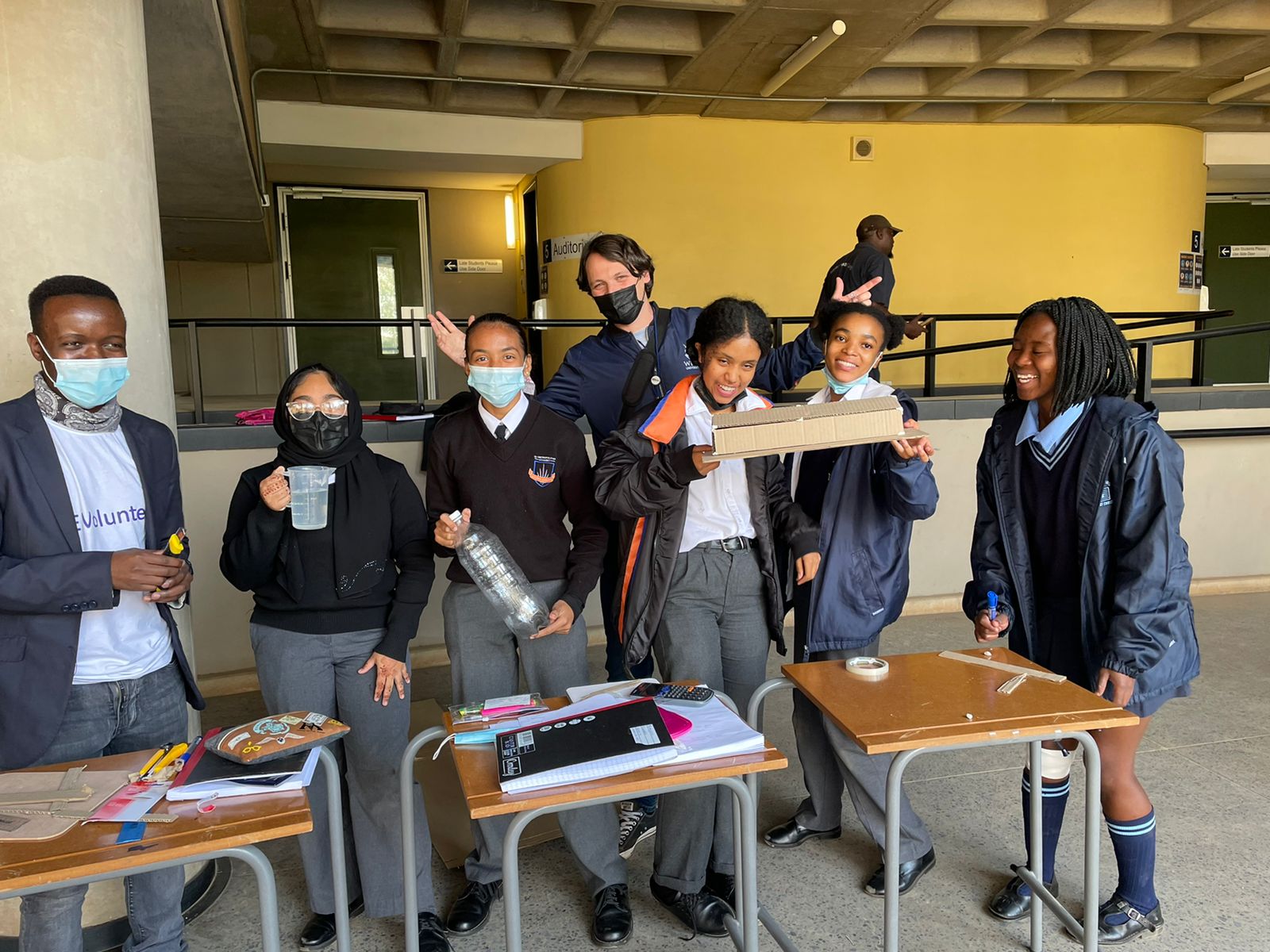 To Faiqa, Next Engineers' goal to increase diversity in engineering means a lot. "In engineering there aren't enough females, but in this Academy there is more like 50% female students. I think this will help close the gap."
She has the support of her family as well. Her parents encourage her, she says, and "my grandparents always push me the hardest – they never got a chance to actually go to university, so they really motivate me to try my best."
"I want to do something where I can bake cakes. I don't know what in particular I want to do yet, but I want to look into mechanical engineering," Faiqa says. Whether Faiqa designs impossible cakes or follows in DaVinci's footsteps, one thing is clear: with her creativity and imagination, Faiqa is sure to create exciting new things.