Welcome
Welcome
We're so excited that you are interested in the Next Engineers: Engineering Camp!
*Note: In the U.K., Engineering Camp is referred to as Engineering Experience.
Read the Camp description and find examples of what Camp students do on the Engineering Camp page.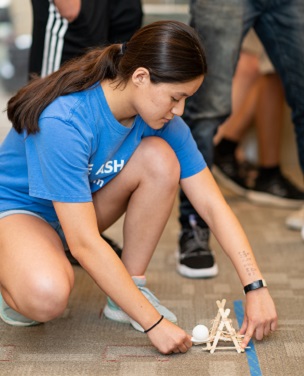 On this page, we will walk you through the Camp/Experience application process. If you have any questions during your application, please reach out to your local contact, whose email is listed on each program location's webpage.
So that students can engage in in-depth, real-world engineering learning activities, Engineering Camp can only accept 200 students per year.
There are many ways to become an engineer. The application is an opportunity for you to share more about yourself and help us determine if the Engineering Camp is the right path for you. You can take a look at an example Paper Application here (do not use this example to apply).
Ready to Apply? Choose your location below to get started